UPDATED WITH SENTENCE: Thomas Cashman, guilty of the murder of nine-year-old Olivia Pratt-Korbel, sentenced to life
UPDATE: Thomas Cashman was today (4 April 2023) sentenced to life imprisonment with a minimum term of 42 years.
Our statement on sentencing: "Today, Thomas Cashman has been sentenced to life imprisonment with a minimum of 42 years for the murder of Olivia Pratt-Korbel.
"Cashman has shown no remorse for his actions, which have left so many devastated, by refusing to admit his guilt and putting the family through the ordeal of a lengthy trial.
"His refusal to attend court to be sentenced is hugely disrespectful to Olivia's grieving family."
A killer, who took two loaded guns onto the streets of Liverpool to shoot a man but instead fatally shot nine-year-old Olivia Pratt-Korbel in her home, has been convicted of her murder.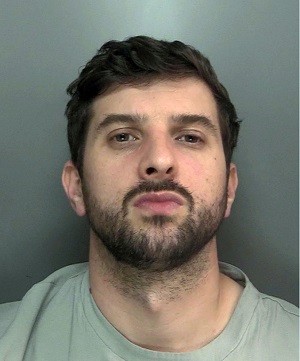 Thomas Cashman, 34, from West Derby, Liverpool, set out to kill Joseph Nee on 22 August 2022, armed with two guns. He lay in wait for his target who he chased down Kingsheath Avenue, Dovecot.
CCTV evidence presented at the trial recorded three loud bangs and showed how Joseph Nee, struck in the midriff, fell to the ground. He was able to get away from his attacker due to one of the guns malfunctioning. He then ran to a nearby unconnected house for safety. This was the home of Cheryl Korbel and her family.
Cashman did not give up and pursued Nee to the address. He fired again as Ms Korbel tried to block his entry to the house. The bullet hit Ms Korbel in the hand, then hit and killed her daughter Olivia who was standing behind her.
Olivia was rushed to nearby Alder Hey Children's Hospital by two police officers who arrived on the scene a short time later, but she had been fatally wounded.
After the shooting, Cashman fled to the house of a woman he'd had a relationship with and changed his clothes. This woman became a key witness for the prosecution. The CPS applied for reporting restrictions to protect her identity.
Senior Crown Prosecutor Maria Corr, of CPS Mersey Cheshire's Complex Casework Unit, said: "This has been a truly tragic case and one of the most complex I have had to deal with in my 32 years with the Crown Prosecution Service.
"At the heart of it is a nine-year-old girl who has lost her life. Olivia Pratt-Korbel was in her own home, with her family, where she should have been safe.
"By contrast, Thomas Cashman is a ruthless criminal who recklessly pursued another man, with no consideration of the consequences. He was intent on violence that night, arming himself with two loaded guns.
"He refused to display any guilt or remorse, denying his involvement throughout and putting Olivia's family through the torment of a lengthy trial."
Cashman was arrested on 29 September 2022 and was charged with Olivia's murder. He was also charged with the attempted murder of Joseph Nee, wounding of Cheryl Korbel with intent to inflict grievous bodily harm and two counts of possession of a firearm with intent to endanger life, namely a 9mm calibre self-loading pistol and a 0.3 calibre revolver.
Cashman denied the offences and told a jury during his trial that he had been in the area as a drug dealer, but was not the gunman. 
After a three-week trial at Manchester Crown Court, he was found guilty of all charges. He will be sentenced at a later date.
Maria Corr added: "Working alongside Merseyside Police, who conducted a thorough and meticulous investigation, the Crown Prosecution Service was able to present compelling evidence in court that proved Cashman was the gunman who killed Olivia and ran away.
"Supporting Olivia's family and the key witnesses in this case has been vital, so that the prosecution could present the strongest case at court. It was important that they felt able to give their best evidence, without fear.
"Firearms have no place in our society and the use of them can devastate families, as this case has so tragically shown. Wherever there is evidence to do so, we will always seek to prosecute dangerous offenders who bring the safety of communities into question.
"Today, our thoughts and sympathies are with Olivia's family and friends."
Notes to editors
Press release first issued on 30 March 2023.