UPDATED WITH SENTENCE: Man convicted of murdering his girlfriend
A man who killed his girlfriend and then left her dead beside their sleeping baby has been convicted of her murder.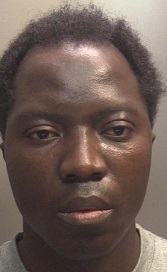 The Crown Prosecution Service (CPS) said that Mohammed Diakite (also known as Nigel Diakite), who is 20 and originally from Ivory Coast in Africa, killed N'Taya Cleverley-Elliott, 20, on 29 January 2021.
He attacked her in the early hours of the morning at the flat the couple shared in Prince Alfred Road in Wavertree in Liverpool. Diakite restrained her in her bed, inflicted several punches to her face and strangled and then suffocated her.
He then started to make frantic phone calls to friends and he called a support worker who was helping him with his immigration application to Britain. It was 1.25am when he called her but she took the call and was clearly concerned. Diakite was talking about "the girl" and claiming he couldn't cope with the stress she was causing him. He was mumbling and saying he was sorry.
The support worker asked him what had happened and he suggested N'Taya had been drinking and had beaten him. Toxicology tests carried out later did not support this allegation.
He told the support worker he was going to France, that he was going to jail and was going to kill himself. He said this was because N'Taya was leaving him and leaving the baby behind.
The support worker kept the line open as she made her way to the flat in Prince Alfred Road. By the time she got there, Diakite had fled and was on his way into Liverpool City Centre in a taxi.
N'Taya Cleverley-Elliott
The support worker woke a neighbour who accompanied her into the flat. There they discovered N'Taya's body, hidden under a duvet.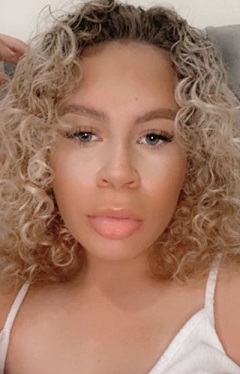 They called the emergency services but there was nothing they could do to save her. The child that the couple shared – a four-month-old baby – was asleep in the cot next to the bed.
By this time, one of Diakite's friends had taken him to Merseyside Police headquarters in Liverpool city centre where he was detained and arrested.  He was later interviewed but made no comment to the questions he was asked. He was eventually charged with Ms Cleverley-Elliott's murder. He entered a Not Guilty plea at Liverpool Crown Court in December 2021 and told his defence that he couldn't remember anything about what had happened on that night.
Today (15 March 2022) a jury found him guilty of N'Taya's murder following a trial. He will be sentenced on 21 March 2022.
Ms Cleverley-Elliott had met Diakite in Liverpool in 2019. She became pregnant by him and a baby was born in September 2020. But the relationship was difficult and, in the weeks leading up to her death, Ms Cleverley-Elliott, with help and support from her family, was making efforts to move out of the flat she shared with Diakite in Prince Alfred Road and find an apartment where she could live with her baby alone. She was due to move into her new apartment on the day of her death.
The last time her mother saw her alive was on Christmas Eve 2020. She spoke to her daughter on the phone the evening before her death but the last message from her mother was not read by Ms Cleverley-Elliott -  she was already dead.
Senior Crown Prosecutor, Angela Rowan, of CPS Mersey Cheshire, said: "This young woman's life came to an end in the most violent manner. N'Taya Cleverley-Elliott was the victim of a brutal, merciless and sustained attack.
"Despite making confessions to his friends after the killing, his defence during the trial was that he couldn't remember anything of these events. Mohammed Diakite is a manipulative and brutal liar who killed his girlfriend because he believed she was making plans to leave him.
"She was trying to start afresh after months of his controlling and abusive behaviour. Unfortunately, he took away any chance that this young woman had to make a new life.
"On behalf of the Crown Prosecution Service, I would like to pay tribute to the courageous and dignified way N'Taya's family and friends have conducted themselves during the entire legal process.
"They have had to hear the most traumatic evidence relating to their beautiful daughter during the trial. They did this with the utmost dignity. I would also like to express my gratitude to the team at Merseyside Police who have helped us bring this murderer to justice."
UPDATE: On Monday 21 March 2022 at Liverpool Crown Court, Mohammed Diakite was jailed for 19 years.
The family of the victim, N'Taya Elliott Cleverley, issued a statement on the same day.
You can read the statement in full on Merseyside Police's website.
It concluded: "N'Taya's story is traumatic, and while we as a family continue to live with and navigate this trauma we want at least one thing to be given back to N'Taya. She is more than what happened to her. N'Taya was the most hyperactive, hilarious, full of life baby girl. As a girl and teenager, she was shy to those on the outside but cheeky and mischievous to those on the inside. She well and truly had us up the wall with her rebellious bids for independence but to say she would speak her mind for those in need is a massive understatement. Anyone who knew N'Taya would tell you she just wanted to help everyone and anyone in need. As a young woman, N'Taya was independent, hardworking, the most dedicated working mum I ever did see. Every single second was dedicated to her little girl. Although my younger sister, she grew to be and remains my inspiration. N'Taya was brave, strong, fearless. Everything her little girl will grow up to be. N'Taya was and remains ours, we do not want the day to come where we have to accept life without her."