UPDATED: Man who left his wife to die in pain and filth sentenced to eight years for gross negligence manslaughter
UPDATE 10/10/19: Richard Wallach was jailed for eight years for Gross Negligence Manslaughter on 10 October 2019.
A 67-year-old man has been found guilty of the gross negligence manslaughter of his wife after leaving her to lie in filth and pain, possibly for months.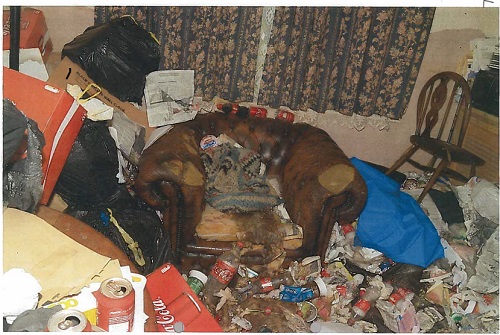 Liverpool Crown Court heard that Valerie Wallach, 61, was admitted to the city's Royal Hospital on 24 August 2017 with pressure sores and sepsis.
She was in a critical condition and staff were shocked at the poor state of both her health and her condition. She was covered in faeces and there were maggots in the folds of her skin.
She died on 12 September 2017. An autopsy revealed the cause of death as multi-organ failure, breast cancer and  infected pressure ulcers.
Her husband Richard had called to the Elms Medical Centre in the Toxteth area of Liverpool on 24 August and said his wife had collapsed in a chair at their home in Gwendoline Street nearby. He said she was still responsive, but was babbling. He said he couldn't call an ambulance as he didn't have a telephone.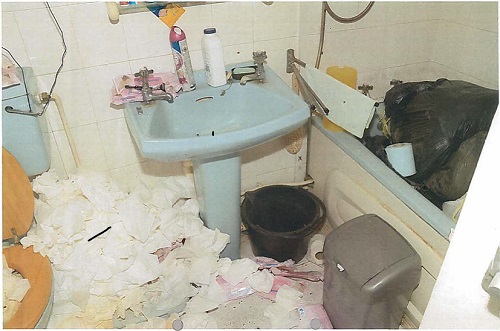 The paramedics were shocked by what they saw when they arrived at the house. It was filthy and Mrs Wallach was in a chair, pale, struggling for breath, vacant and her skin was inflamed and covered in flies.
The paramedics and two firefighters had to wear protective clothing to move her. She was said to be in terrible pain. When she was admitted to hospital, Mr Wallach told staff that his wife had been in that condition for a few days.
The doctor thought it was more likely that she's been like that for weeks, if not months. He told her husband, who was clean and tidy, that she was likely to die soon.
Mr Wallach replied: "Thanks for letting me know but who is going to sort out my problem? I've been constipated for weeks".
Mr Wallach pleaded not guilty to the charge and his trial began this week at Liverpool Crown Court. Today (26 September 2019) a jury returned a verdict of guilty. He will be sentenced on 10 October 2019.
Sharon Campbell, for the CPS, said: "Mr Wallach said he was unaware of Valerie's deteriorating health despite the fact he was the only person living with her and caring for her.
"This is hard to believe, bearing in mind the condition in which she was found by the paramedics. He preferred to stay upstairs when 'things deteriorated'.
"The Crown Prosecution Service said this was because he chose to ignore the fact that Valerie was dying and to ignore the fact that she needed medical help. He told police that he cared for her to the best of his ability, but there appeared to be no care of his wife in the last few months.
"The condition in which Valerie Wallach was found was nothing short of appalling. Her last few months were spent in pain, filth and squalor. Medical reports confirmed she died prematurely as a result of the pressure sores and associated sepsis.
"The jury saw through his claims and found him guilty of gross negligence manslaughter. This was a shocking and disturbing case indeed."
Notes to editors
Sharon Campbell is a Senior Crown Prosecutor with the Complex Casework Unit of Mersey-Cheshire Crown Prosecution Service.