UPDATED: Four sentenced for murder, kidnap, robbery and possession of a firearm and ammunition
UPDATED: All four were sentenced to life imprisonment with the following minimum terms: Corson - 32 years, Smith - 32 years, Moogan - 30 years, Higgins - 29 years.
Four men who kidnapped two teenage boys and shot a man dead in his house have been found guilty of murder, kidnap, robbery and possession of a firearm and ammunition.
The Crown Prosecution Service (CPS) said that Karl Corson, 28, Ryan Smith, 21, Jack Higgins, 22, and Patrick Moogan, 35, acted together to kill Stephen Maguire, 27, on the night of 16 March 2020.

The CPS said that they also acted together to force two teenagers, aged 16 and 18, into their car at gunpoint on Sefton Street in Southport in the hours leading up to the killing.
Corson, of Columbine Close in Melling, Smith, of Colquitt Street in Liverpool city centre, Higgins, of Waresley Crescent in Walton and Moogan, from Fieldton Road, Norris Green had travelled from Liverpool to Mr. Maguire's house in Guildford, Southport in a stolen black Mercedes car.
They had a loaded gun and ammunition with them. The two teenagers were forced to tell the gang where there were motorbikes in the area which ultimately led to the gang going to Stephen Maguire's house.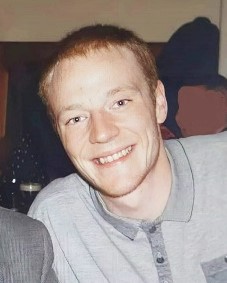 When Stephen Maguire saw the gang, he told his girlfriend and another friend who were in the house at the time, to go upstairs. His girlfriend's young daughter was also in the house, asleep upstairs.
At the house the gang of four demanded Stephen Maguire give them the four motor bikes at the property. He refused and he was shot twice. The fatal wound was a shot to his stomach.
His girlfriend and his friend came downstairs to find Stephen Maguire lying on the floor, surrounded by smashed glass. They called an ambulance and he was taken to Southport hospital but was pronounced dead on arrival.
The gang tried to make off with three of the bikes, but could not start two of them. These were later found abandoned nearby.
They took the two teenagers back to Sefton Street, threatening them not to tell anyone about what had happened. The gang later dumped the Mercedes and travelled back to Liverpool in a Vauxhall Astra.
Cell site evidence from the gang's phones on the night, CCTV and DNA on the motorbikes helped officers trace the defendants.
Higgins, Corson and Smith were arrested by Merseyside Police on 6 May 2020. Moogan was arrested on 22 September. All of them made no comment on questioning.
The CPS charged all four with Murder, Kidnap, Robbery, Possession of a Firearm and Possession of Ammunition. The charges were based on the concept of Joint Enterprise - that the four had acted together in a common enterprise and had full knowledge of the gun and had given their implied consent for it to be used.
Today (10 December 2020) at Liverpool Crown Court, a jury convicted all four defendants on all four counts.
Senior Crown Prosecutor Rachael Barber, of the CPS Mersey-Cheshire Complex Casework Unit, said: "The Crown Prosecution Service said that each of these four men were jointly responsible for the death of Stephen Maguire.
"They went, together, to his home in possession of a loaded firearm and unlawfully killed him. They acted together in a violent enterprise. The events of 16 March are in keeping with their association, violence and their knowledge and use of weapons.
"The concept of joint enterprise can be a difficult one for a jury but they have agreed with us and found them all guilty of the charges.
"We hope that this successful prosecution of these men is of some comfort to the family and friends of Stephen Maguire and our thoughts remain with them at this difficult time."
Notes to editors
Sentencing will take place on16 December 2020 at Liverpool Crown Court