UPDATE: Man sentenced over crossbow murder in Merseyside
A man who used a crossbow to shoot dead a man on a Merseyside street has been sentenced to a minimum of 27 years in prison.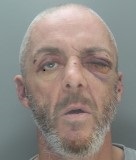 The Crown Prosecution Service (CPS) said that David Ball, 50, fired a fatal shot at Lee Atkins, 38, on Monfa Road in Bootle,  in the early hours of 6 May 2019.
The two men knew each other and had spent much of the previous day together. By the early hours of May Bank Holiday Monday, the atmosphere had turned nasty. The men argued and fought together and the row then spilled out on to the street.
David Ball owned a crossbow which he had stored earlier in the day in the loft of a house on Netherton Road, Bootle. As the mood between the pair deteriorated, Ball went back inside, went into the loft took the crossbow, loaded it and fired a shot at Lee Atkins.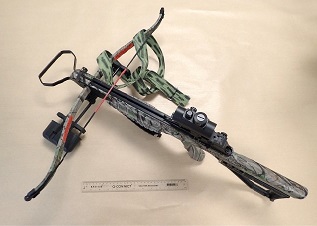 The bolt penetrated Mr Atkin's abdomen and caused extensive internal bleeding. Despite the efforts of local neighbours, police officers, paramedics and medical staff, tragically, Mr Atkins died at Aintree Hospital a few hours later.
On 7 November 2019, a jury at Liverpool Crown Court found David Ball guilty of murder but acquitted him of two unrelated incidents of robbery and affray. He was sentenced on 11 November 2019 to life imprisonment with a minimum term of 27 years.
Senior Crown Prosecutor Victoria Colvin of CPS Mersey-Cheshire said: "This was a senseless attack on a completely defenceless man. To shoot someone with a crossbow at close range as a result of a squabble cannot begin to be justified.
"The use of a weapon like that on a suburban street is totally unacceptable. David Ball has been found guilty of one of the most serious offences in the criminal justice system and will no doubt have a long jail term to come to terms with what he has done.
"The Crown Prosecution Service has brought David Ball to justice and we would like to extend sincere condolences to the family of his victim."