UPDATE: Man sentenced for murdering wheelchair-bound man in unprovoked attack
Updated with sentence, 27 October 2020
A man who claimed to have attacked a man in a wheelchair because he had sold drugs to his son has been sentenced to life imprisonment, to serve a minimum of 21 years.
The Crown Prosecution Service (CPS) said that Daniel Sharples, 38, of Griesdale Avenue, Orford, Warrington, killed Michael Mairs, 53, following an unprovoked attack around lunchtime in Warrington town centre on 6 October 2019.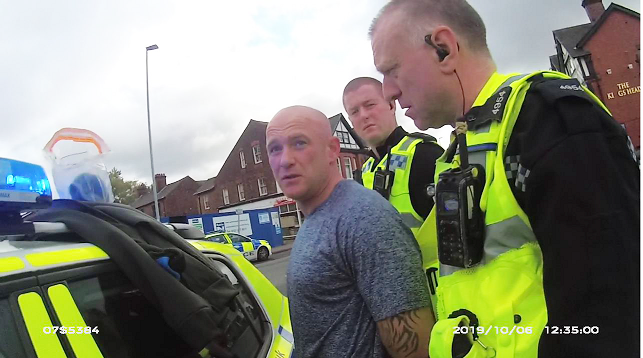 Mr Mairs was an alcoholic who was wheelchair-bound as he had only one leg. In the time leading up to the attack, he had been drinking and talking with friends under a bridge, close to the train station in Warrington. He and his friends regularly gathered there.
Sharples had been drinking in local pubs since 9.40am, including pints and shots of sambuca. Bar staff in a couple of the pubs described him as seeming drunk and acting strangely. Just after noon, he was caught on CCTV, talking angrily to Mr Mairs and his friends.
Daniel Sharples went on to punch and kick Shaun Taylor and Wilfred Hewitt in a completely unprovoked attack. He later pleaded guilty to assaulting them.
But the attack on Michael Mairs was particularly brutal and included a martial arts-type kick to his head. Evidence later came to light that Sharples was a martial arts enthusiast.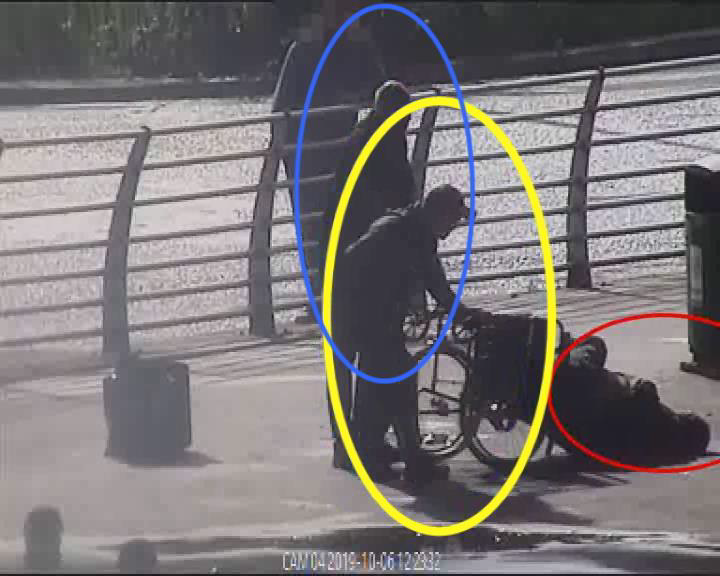 During  the assault, Sharples tipped Mr Mairs, who was barely conscious by this time, out of his wheelchair and  later threw the wheelchair aside.
Michael Mairs was very badly injured by this attack. He was taken to hospital and survived for some weeks, but eventually died on 28 October 2019.
There were many eye witnesses to the attack and several called the police. Sharples fled the scene but was eventually caught by officers.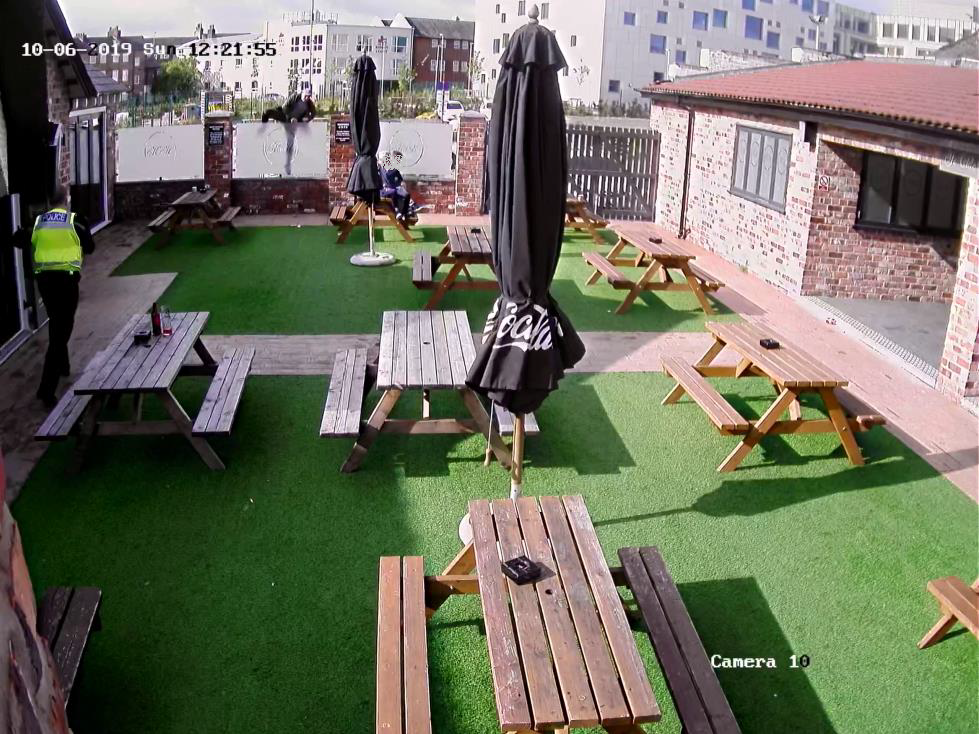 He went on to tell the police that he had attacked Mairs because he had been selling drugs to his son. But his son later made a statement to police that he had never taken drugs and did not know Michael Mairs.
Sharples pleaded not guilty when charged with Mr Mairs' murder and claimed he couldn't remember anything about the incident because he'd been drinking and had taken Valium. He admitted manslaughter but the CPS refused to accept this.
Today (14 October 2020) a jury at Liverpool Crown Court found Sharples guilty of murder, after an eight-day trial. He will be sentenced on Tuesday 27 October.
Senior Crown Prosecutor Adam Till of CPS Mersey Cheshire said: "Daniel Sharples deployed his undoubted prowess and skill in martial arts to launch  an unprovoked and vicious attack on a totally defenceless and vulnerable individual.
"Sharples admitted he had killed Mr Mairs but said he didn't mean to. The Crown Prosecution Service refused to accept his plea to manslaughter, as this clearly did not cover the criminality of what happened on that day.
"Repeated kicks to the head of a vulnerable victim speak for themselves as to the defendant's intention. It is also no defence to the charge of murder to say 'Sorry I was drunk and that's why I did it'. Nobody forced Sharples to get drunk or to take tablets. He did it to himself.
"It may well be that drink and drugs fuelled his determination  to attack Michael Mairs but the evidence demonstrates that he knew what he was doing and was fit and able to do it. The amnesia he claimed to have developed after the attack was no more than a ploy, and a desperate one at that.
"The Crown Prosecution Service said that the evidence clearly demonstrated a man who, for whatever reason, deliberately and wilfully subjected a highly vulnerable man to a devastating attack and, at the very least, he intended to cause him really serious harm.
"That makes him guilty of murder. The jury have agreed with us. We hope the end of this tragic case gives the family of Michael Mairs some closure. Our thoughts remain with them at this very difficult time."
Sharples was sentenced to life imprisonment, to serve a minimum of 21 years. He was also sentenced to four months, to be served concurrently, for further assaults on other people at the scene.