Two men jailed for killing a 17-year-old boy
Two Merseyside men have been jailed for the manslaughter of a 17-year-old boy in a killing that followed a fall-out between two groups.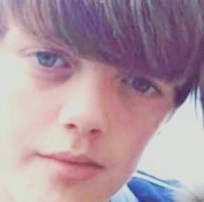 The Crown Prosecution Service said that Dylan Westall, 29, from Rudgate in Whiston and Michael Roberts, 26, of Kipling Avenue in Huyton, shot James Meadows in Lyme Cross Road in Huyton on 8 October 2017. James was shot as he rode on the back of a motor bike.
The shot was fired from a Mercedes car that had been stolen in Huyton the month before. Westall and Roberts were in the car at the time of the shooting and Michael Roberts' DNA was found on a bullet casing at the scene. The car was eventually found cut up and abandoned in the Walton area of Liverpool.
On 25 October 2019 Westall and Roberts were convicted of manslaughter and conspiracy to possess firearms with intent to endanger life.
There were reporting restrictions on the case and today (19 December 2019) they were lifted as the two men were sentenced at Liverpool Crown Court.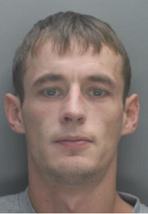 Both men have been jailed for life. Westall was described as "very dangerous" and must serve a minimum of 22 years before he can be considered for release.
Roberts was considered "dangerous" and must serve a minimum of 12 years before he can be considered for release.
Today's sentencing brings to an end a complicated case for the Crown Prosecution Service that has run to two trials. Evidence from mobile phones and call data was key to the case.
Westall and Roberts had been charged with murder but the jury acquitted them of that charge and found them guilty of manslaughter.
James Meadows, of Barford Road in Huyton was a friend of Rueben Murphy, who was in prison at the time of the killing.
Murphy's sister, Marnie Murphy, had a row with Dylan Westall at a party in Huyton on 1 October 2017. That row spiralled out of control and led to a series of events that culminated in James Meadows' death.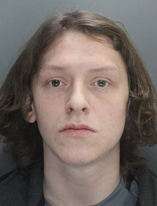 Westall and Roberts went to Marnie Murphy's house the day after the party on a bike, Westall had a gun and she called the police. The Murphy family challenged him and, as a result, Westall's gun was taken from him. Westall and his partner, Samantha McDermott, 31, then laid low for a few days, staying with their two children in a number of hotels around St Helens.
In the week between these events and James Meadows' murder on 8 October, there was a lot of phone communication between Roberts and Westall.
James was riding on the back of a motorbike being driven by a 14-year-old boy when he was shot. James had been driving the bike when he met the boy, whom he knew, and offered to let him drive it.
After he was shot, James fell from the bike and slid along the road until his body came to a halt by a parked car. Terrified, the younger boy drove on without looking back. He later abandoned the bike in nearby woodland.
A taxi driver had been overtaken by the motor bike just seconds after the shooting and heard what he thought was a child's cap gun being fired. He saw James falling and thought he had simply lost his balance. When he saw James's body lying in the road he called the police.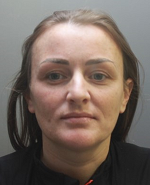 Shortly before her arrest, on 9 October 2017, Samantha McDermott deliberately disposed of her mobile telephone which Westall had been using to communicate with Roberts and which had been in contact with the mobile telephone used by both men at the time of the murder.
She had bought mobile telephones for Roberts and Westall on 28 September. She was charged with perverting the course of justice and, after procrastinating, finally pleaded guilty during the trial. She was jailed today for 17 months.
James Meadows' death was part of a series of firearm-related incidents which involved these defendants. Six weeks after the murder, two men were seen kicking a door in Fell Street, Liverpool. They then fired their guns repeatedly in the premises which were, thankfully, empty. Cartridges, casings and live bullets were dropped at the scene. One of the live bullets had Michael Roberts's DNA on it.
In March 2018, some five months after the killing, the Meadows family had gone to pay their respects to their dead relatives when Dylan Westall and Michael Roberts rode into Foxes Cemetery and went to the Westall plot a few yards away. Westall removed his balaclava and threatened the father of James Meadows with a gun.
At the end of April 2018, a man called Warren Graham was shot in the leg in Sandiway, a cartridge casing was found at the scene, it had Dylan Westall's DNA on it. The Police managed to arrest Westall in July 2018 when he was involved in other crimes.
Pascale Jones of the Complex Casework Unit of Mersey Cheshire Crown Prosecution Service, said: "James Meadows was just 17 and unarmed when the discharged bullet hit him in the head.
"The gunman and his driver had arranged to have their powerful stolen vehicle in close proximity to Roberts' address the night before, at the same time, they used their 'criminal' phone. The car moved from Roberts' address when night fell on 8 October 2017.
"That car was then driven by the address of James Meadows in a loop, before he was hit riding his bike in Lyme Cross Road. The single shot fired at the scene caused the fatal injury.
"One can hardly imagine a more brazen and callous signature to the crime than threatening the grieving relatives of James Meadows with a gun when they were tending his grave. The other firearm-related incidents show how easily these defendants could access a variety of Glock firearms and ammunition.
"The defendants were determined to derail these proceedings by various methods, but ultimately their attempts failed. At trial, they tried to suggest one of their associates was using the telephone linked to the murder and to minimise the relevance of DNA evidence.
"Our thoughts are with the Meadows family who were determined to see justice being done and contributed to this outcome".
Notes to editors
Pascale Jones is a Senior Crown Prosecutor with the Complex Casework Unit of CPS Mersey-Cheshire