Teenager jailed for 11 years for killing 16-year-old with a knife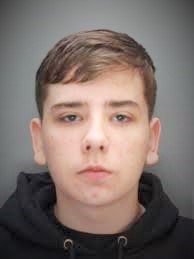 A teenager has been jailed for 11 years for the manslaughter of a 16-year-old boy, after he stabbed him with a knife in what was supposed to have been a fist fight "straightener".
Liverpool Crown Court heard that Daniel Gee Jamieson was stabbed in the thigh at The Nook playing fields in the Belle Vale area of Liverpool on 3 July 2018.
He was taken to hospital but died from his injuries. The court heard that Owen Cousins, 17, of Redwood Road in Gateacre, stabbed Daniel with a lock knife. Daniel was said to have suffered a "catastrophic" loss of blood following the stabbing.
The victim had agreed to meet with Cousins for a so-called "straightener" - a fist fight that Daniel hoped would end a long-running disagreement between the two teenagers. The fight was witnessed by up to 30 youths, some of whom gave evidence in court.
A jury acquitted Owen Cousins of murder following a two-week trial but found him guilty of manslaughter.
Brian Forshaw, for the CPS, said: "If ever there was a case that highlights the awful role that knives are playing in the lives of some young people, this is it.
"Daniel Gee Jamieson's family have been devastated. It is a tragic waste of a young life. Meanwhile, Owen Cousins is beginning an 11-year jail term for one of the most serious crimes in the criminal justice system.
"The Crown Prosecution Service would like to extend condolences to Daniel's family at this very difficult time."
Notes to editors
Brian Forshaw is a District Crown Prosecutor for Mersey-Cheshire Crown Prosecution Service