Teenager found guilty of murdering former friend
A teenager has been found guilty today (27 February 2020) of murdering a former friend after lying in wait for him outside a block of flats on Merseyside.
Michael Wilkinson, 19, fatally stabbed 21-year-old James Halewood on Thursby Close in Kirkby on 7 July 2019. The stabbing took place in broad daylight on a Sunday lunchtime.
Wilkinson, of Mosslawn Road in Kirkby, had been lying in wait for James, who was coming out of a block of flats when he was stabbed. A witness claimed it looked as though Wilkinson was punching James but he was in fact using a knife.
After the attack James staggered to nearby shops to ask for help whilst bleeding heavily. He was helped by a member of staff at a convenience store. He told her: "I've been stabbed by Mikey". James, who lived with his grandmother, was taken to hospital but died later, despite intense efforts to keep him alive.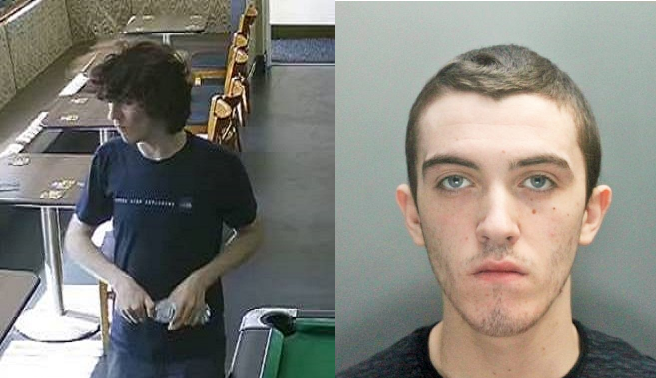 In the meantime Wilkinson hid in the Kirkby area and cut short his distinctive long "ketwig" hair. He disposed of the clothing he was wearing and the phone he was using at the time. Camera footage of him in a nearby shop minutes before the stabbing placed him near to the scene. Wilkinson was eventually arrested five weeks later and made no comment to the allegations in interview.
Rachael Barber of CPS said: "Michael Wilkinson murdered James Halewood in broad daylight in front of a passer-by. He then calmly drove away from the scene and spent the next few weeks hiding from the police and planning how he could get away with what he had done. He changed his appearance and disposed of his clothing and phone. He has lied about what he did on that day ever since, claiming he was 'stitched up' and accused of something he had not done. However, the evidence placed him firmly at the scene.
"The Crown Prosecution Service saw through his lies and charged him with murder and the jury agreed.  The CPS would like to thank the witnesses in this case for their courage in helping us bring this killer to justice. Michael Wilkinson and James Halewood had once been friends but gangs and drug dealing had ended that. A young man bled to death on the streets of Merseyside as a result. The Crown Prosecution Service and the police are committed to prosecuting those individuals involved in criminal gangs, drug supplying and the violence that it ultimately brings. Our thoughts are with the family of James Halewood at this sad time".
Notes to editors
Rachel Barber is a Senior Crown Prosecutor for CPS Mersey-Cheshire