Takeaway owner jailed for fraudulent tax returns
A takeaway owner has been jailed for two years for submitting fraudulent tax returns and cheating the Exchequer out of £83,443.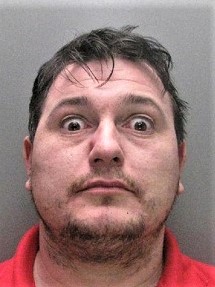 The Crown Prosecution Service (CPS) said that Martin Clark, 34, of Hedgelea Road in East Rainton, consistently understated the turnover at his two Pizza take-aways in Durham and Sunderland between 2015 and 2020.
He submitted false information to his accountant for his income tax and VAT returns in relation to his Av A Pizza restaurants in South Hetton in Durham and Ryhope Street South in Sunderland.
Mr Clark was not declaring the amount he was making on sales through online delivery companies, such as Just Eat.
The CPS said that his VAT and Income Tax returns between 2015 and 2020 were all false and that the amount lost to HM Revenue and Customs (HMRC) was £83,443.
Mr Clark set up his pizza restaurant in Durham in 2012 and the outlet in Sunderland in 2019. Evidence obtained from Just Eat and Merchant Acquirer, which shows credit card sales, revealed he had consistently under-declared his income.
He was caught as HMRC do random checks and his returns did not add up so they began an investigation.
On 19 February 2021 at Durham Crown Court Mr Clark pleaded guilty to four counts of fraudulent evasion of income tax and one count of fraudulent evasion of Value Added Tax (VAT). On 25 June 2021 at Durham Crown Court he was jailed for two years.
Senior District Crown Prosecutor Maqsood Khan, of CPS Mersey Cheshire Fraud Unit, said "Mr Clark had two thriving pizza takeaway businesses and yet consistently understated the amount of money he was making from them.
"He did this to pay less tax. Tax is used by the Government for a variety of services that go to help the population as a whole and it is the duty of every citizen to pay the tax that they owe.
"Mr Clark provided false information to his accountant year after year and cheated the Exchequer out of thousands of pounds - money that is badly needed.
"He chose not to declare the money he made via the increasingly popular online takeaway delivery companies.
"He clearly thought he could just get away with it. But tax evasion is a criminal offence and the CPS works with the police and HMRC to track people who do it down and bring them to justice. Mr Clark was the owner of a profitable business yet is now behind bars and he has only himself to blame."