Seventy-year-old man jailed for the sexual abuse of a girl over years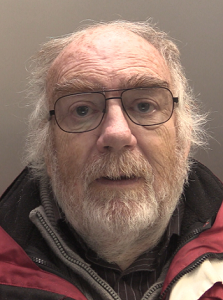 A seventy-year-old man who repeatedly abused a child from when she was 8 until she was 20, has been jailed for 19 years. 
The Crown Prosecution Service (CPS) said that Alan Dreha, of Hanmer Road in Kirkby, Merseyside, abused the girl continually throughout the 1990s, to the early 2000s.
Dreha was charged with 14 counts in total, relating to indecent assault and indecency with a child, but he denied everything. He was found guilty following a trial in May this year.
On 23 June 2021, a Judge at Liverpool Crown court gave him a 19 year sentence - 17 years to be served in prison and 2 years on extended licence.
He has been placed on the Sexual Offenders Register for life. The Crown Prosecution Service applied for a restraining order to stop him having any contact at all with the victim. This was granted by the court.
Senior Crown Prosecutor Sarah Egan, a specialist lawyer with CPS Mersey Cheshire's Rape and Serious Sexual Offences unit (RASSO) said: 
"Alan Dreha repeatedly sexually abused this victim over many years, from childhood through to early adulthood. He was controlling, and manipulated and groomed the victim in order to satisfy his own sexual needs. He maintained her silence with threats. This has been an appalling, gross abuse of trust. He has shown no remorse at all for what he has done to his victim.
"She has spoken of how difficult she found it to write her Victim Personal Statement. She said she felt controlled and manipulated throughout childhood. She still struggles to trust people, and it has severely affected her mental health, to the point where she has contemplated suicide. She said that 'it is such a lonely life you live when you are the victim of sexual abuse'.
"Dreha has spent the last thirty-two years living a lie and maintaining an image of a respectable life, whilst the victim has had to endure, and deal with, the consequences of the sexual abuse she has suffered. There is absolutely no doubt that Dreha's actions have caused this victim grave harm. 
"The Crown Prosecution Service would like to thank the victim and family for the courage and strength they have shown throughout the proceedings, as well as the parties involved who have assisted in bringing a successful prosecution. We hope that the prosecution allows the victim to move forwards with her life."