Prison officer jailed for possessing drugs to sell to inmates
A prison officer has been jailed for possessing up to £95,000 worth of drugs which he planned to sell to inmates.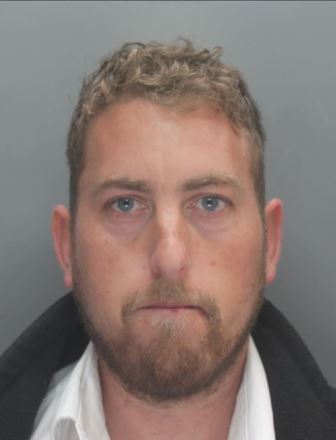 The Crown Prosecution Service said that Phillip Meadows, 31, a prison officer at HMP Liverpool, had cannabis and heroin in his car to sell at inflated prices to the people he was supposed to be in charge of.
Meadows, pleaded guilty today (6 8 2019) at a Pre Trial Preparation Hearing at Liverpool Crown Court to a charge of possessing a Class B drug with intent to supply and possessing a Class A drug with intent to supply.
The drugs were found following  a routine search by Anticorruption officers in the jail on Thursday 20 September 2018.
Sniffer dogs detected traces of drugs on his clothing, but no drugs were found on him. However,  a search of his car, a Land Rover parked in the prison's secure car park, revealed the drugs.
10 packets of tobacco were found in a sports shop carrier bag on the back seat, along with 26 blocks of cannabis and 13 grams of Heroin.
When questioned, Meadows said he knew about the packages but didn't realise what was in them.
The street value of the drugs and tobacco was put at up to £9,700. But prisoners pay highly inflated prices for any drugs they can get and the value of the drugs and tobacco in prison was put at £95,900.
Today Meadows was sentenced to five years and four months and a timetable for Proceeds of Crime hearings was set up to recoup any money that Meadows made from his criminality.
Keith Drummond, of Mersey Cheshire Crown Prosecution Service said: "Meadows has betrayed the trust that society places in prison officers.
"He has tried to profit from selling drugs to the inmates he was there to control, support and protect. Drugs destabilise the prison system and the people in it. Those dealing in drugs inside often target vulnerable prisoners who then get caught in a cycle of dependency and debt.
"It emerged as the case was built that Meadows had debts and this may have been part of his motivation but it's no excuse. He has lost his job, his good name and his freedom.
"Society has the right to expect more from its officials."