Merseyside brothers jailed for drug dealing via an Encrochat phone
Two Merseyside brothers who were using the same encrypted phone to buy and sell cocaine on a commercial scale have been jailed.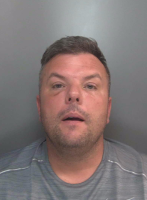 The Crown Prosecution Service (CPS) said that Peter Moogan, 39, of Salerno Drive in Huyton and Michael Moogan, 33, of Boundary Road in Huyton were leading figures in a large-scale drugs conspiracy.
They were using a so-called "Encrochat" phone with the handle "paleflame" to both buy and sell large quantities of drugs. 
Organised crime gangs have been using these phones for some time and believed they couldn't be hacked into by the police.
However, in June 2020, international police forces managed to access the stored messages from the Encrochat platform. Several prosecutions have followed throughout Europe, including Britain.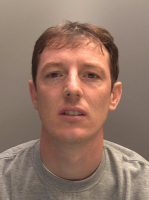 Encrochat users don't use their real names, but false names, known as "handles". The police have managed to establish the true identity of the users by analysing their individual messages and personal information. 
The police traced the "Paleflame" Encrochat phone to the Moogan brothers because they had shared their postcodes and identifiable photographs of family members, vehicles and property.
Unusually, in this case, the brothers were using the same phone to deal in drugs. The police tracked their messages between February and June 2020.
They predominantly dealt in cocaine and bought and sold thousands of pounds of the Class A drug.  They had a well- established network of criminal associates which they used to both buy and supply drugs.
They were arrested on 8 July 2021, made no comment in questioning but eventually pleaded guilty to conspiracy to supply cocaine and cannabis on 11 October 2021 at Liverpool Crown Court. They were each sentenced today (20 January 2022) to 11 years and 3 months in prison.
 
After the brothers were arrested, the police conducted a number of searches. They found £26,710 in cash in a pillow at Michael Moogan's home in Huyton. A further £61,270 in cash was found in an industrial unit on Wilson Business Park in Huyton. 
District Crown Prosecutor Jonathan  Egan, of CPS Mersey Cheshire, said: "Both Peter and Michael Moogan were buying and selling cocaine on a commercial scale for significant financial advantage. 
"During the span of this investigation – three months – they dealt in around 8 kilos of cocaine, that would be worth hundreds of thousands of pounds.
"The evidence showed that they were using the same Encrochat phone to operate the conspiracy and both had a lead role.
"Organised criminals think they can cheat the authorities and get away with their dangerous and destructive trade. Encrochat phones were the latest weapon in their armoury until the police cracked the platform.
"Many complex prosecutions have resulted from that and the police and the Crown Prosecution Service are making substantial progress in closing off another element of this evil trade."