Man who murdered his wife after years of controlling behaviour is jailed for life
 
A 60-year-old man who murdered his wife of 34 years in the totally unfounded belief that she was having an affair has been jailed for life.
The Crown Prosecution Service (CPS) said that George Leather murdered his wife Paula, 56, in a ferocious attack at their home in Tinling Close in Prescot on 16 November 2020.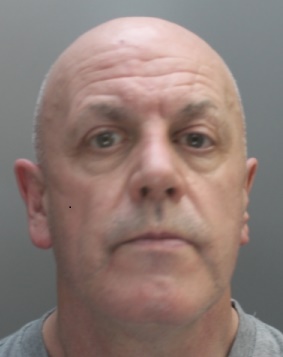 Mr Leather claimed his wife had been having an affair and had made similar claims about other men in the years of their marriage.
The claims were totally unfounded and the police investigation showed that Mrs Leather had often tried to talk her husband through his irrational fears and help him with his insecurities.
Yet he mutilated his wife on the night with up to four knives in a fury of jealous rage.
The investigation revealed a pattern of controlling and abusive behaviour by Mr Leather towards his wife, going back twenty years.
On the night of the killing, he rang his brother Peter and told him to come to the house. He discovered Paula Leather's body, face down at the foot of the stairs in the hallway of the house.
She had so many knife wounds to her face, head and neck, that she was unrecognisable. She had many other wounds to other parts of her body.
Mr Leather's brother called the police and when they arrived, George Leather was standing in the garden, with his arms out, waiting to be arrested and handcuffed.
He told officers in interview that he had started arguing with his wife earlier in the evening as he was convinced she was having an affair. He said he couldn't explain why he had become so violent in the row.
At Liverpool Crown Court on 9 April 2021 he pleaded guilty to the murder and has been jailed for life. He must serve a minimum of 17 years before he can be considered for release.
Senior Crown Prosecutor Neil Audley of CPS Mersey Cheshire said: "The defendant and his wife had been together over 40 years and had 3 children - now all adults.
"Several people who knew him and his wife describe George Leather as extremely jealous and possessive, wanting Paula to have no contact with friends or family. He would  destroy and damage property when he lost his temper.
"On the night of the killing he subjected Paula to an extensive, repetitive and violent fatal assault involving multiple sharp force injuries. The scientific evidence suggests that he used up to four knives.
 "Yet there was no truth to his fears that his wife had been unfaithful at all. A very tragic case which has left Paula's family devastated."