Man who kidnapped and raped a 15-year-old girl who was out with friends is jailed
A man who grabbed a 15-year-old girl in Chester, kidnapped and then raped her, has been jailed for 18 years.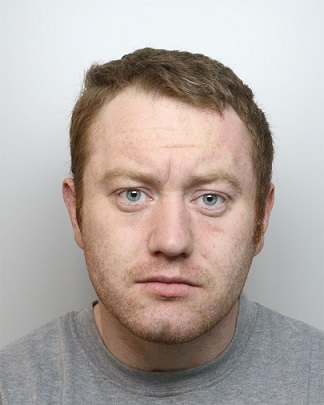 The Crown Prosecution Service (CPS) said that Joshua Hughes, 27, of no fixed address, grabbed the girl when she was walking into Chester city centre from the area by the river, near to Grosvenor Park, around 8.20pm on Halloween in 2020.
The victim was with two friends at the time. Hughes had asked the girls if they had any cigarettes. They said no and pointed him in the direction of a shop. He then ran after them and grabbed his victim by the throat, dragged her off to a secluded area and raped her twice.
Her friends were screaming as the victim was kidnapped by Hughes. They told a couple who were nearby and the police were called. Hughes left his victim when he heard police sirens approaching the scene.
Forensic evidence and other items seized led the police to Hughes who was then arrested on 4 November 2020 and was charged with two counts of rape, one count of kidnapping and one count of committing an offence with intent to commit a sexual offence.
He pleaded not guilty to all charges but a jury convicted him on 10 June 2021 after a trial at Chester Crown Court.
On 5 July 2021 at Chester Crown Court, he was sentenced to 18 years in prison and given an extended licence period of seven years. He has also been put on the Sexual Offenders Register indefinitely and was given a Sexual Harm Prevention Order.
Specialist Rape and Serious Sexual Offences (RASSO) lawyer, Lesley Vickers said: "This was a shocking and dreadful case where Joshua Hughes kidnapped a young girl who was out with her friends in a public place, where there were other people around and then raped her. The incident has had a devastating impact on the victim and has also deeply affected her family and friends.
"The Judge described Hughes as a predatory rapist and that was the Crown Prosecution Service's case - that Hughes intended to kidnap and sexually assault someone on that night.
"Cheshire Police carried out an extensive investigation into this incident and there was a lot of material to go through. Joshua Hughes denied any involvement in what happened that night and expressed no remorse for his actions.
"The Judge commended the victim and her family for their courage and dignity throughout the prosecution and thanked her friends for their actions on the night. The CPS would like to echo that."