Man jailed for sexually abusing young girl and boy for years
A 74-year-old man has been jailed for 20 years for the sexual abuse of a young girl and a young boy over a period of years.
The Crown Prosecution Service (CPS) said that Kenneth Kavanagh, of St Andrews Court in Ellesmere Port, started abusing the young girl, when she was just 4-years-old, when he was living on the Wirral.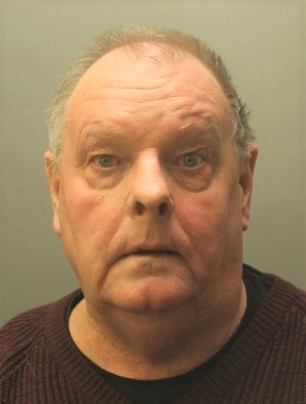 He started abusing the boy when he was 6-years-old, again, when Kavanagh was living on the Wirral.
The abuse was sustained and extensive and continued for several years. The woman went to report the abuse to the police in 2018, many years after it had happened. The abuse of the boy came to light as part of this investigation.
Kavanagh was interviewed on 31 August 2018. He was charged with seven counts of indecent assault, one charge of indecency with a child, one charge of rape and two charges of serious sexual assault. He pleaded Not Guilty to all of these .
However, a jury at Liverpool Crown Court found him guilty of all of the offences except the rape charge which he was acquitted of. On 23 September 2022 at Liverpool Crown Court, he was jailed for 20 years, with a two-year extended licence period imposed as well.  
Kavanagh has been placed on the Sexual Offenders Register for life. The CPS also successfully applied for a restraining order to prevent Kavanagh from ever contacting the victims in any way. This is in place for 20 years.
Both victims are now adults and submitted victim personal statements to the court which spoke of the long term impact of the abuse. The male victim said: "My lack of self-respect and self-worth has spilled over into my relationships and I have struggled endlessly. I feel huge anger towards him for what he did to me and I have carried this with me every day. I always felt unable to share with anyone what happened to me, because he took away my ability to trust, so to be able to speak to the Police for me was a huge milestone."
The female victim said: "I find it hard to trust anyone. To have this churning up inside and not being able to speak of it for fear of not being believed or supported is an awful thing to suffer. That is what I did however for all of these years. I suffered in silence and crashed through my life, destroying relationships and my family life. I feel that, now the case is concluded, I can start rebuilding my life and address the difficulties I have faced. "
Senior District Crown Prosecutor Jo Lazzari, Head of CPS Mersey-Cheshire's Rape and Serious Sexual Offences unit, said: "Kenneth Kavanagh destroyed the lives of these two young children. He subjected them to abuse over a number of years and they have battled with the psychological effects of that ever since. Sexual abusers often scare their victims into silence and this adds to the shame and powerlessness they feel.
"It can take many years for them to feel able to finally speak out about what has been done to them. The Crown Prosecution Service would like to thank these two victims, without whom this prosecution would not have been possible.
"We would also like to reassure other people who may have been the victims of similar crimes – time is no barrier to a prosecution. We will support you to bring your abusers to justice."