Man jailed for murdering a pub landlord who had barred him
A man has been jailed for murdering a pub landlord in Cheshire who had barred him from the premises.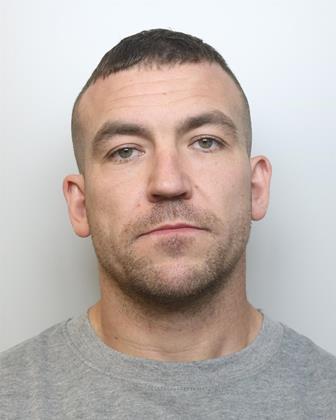 The Crown Prosecution Service (CPS) proved that Lee Abbott, 35, fatally stabbed Christian Thornton, 50, the landlord of the Hammer and Pincers pub in Liverpool Road in Widnes, on 11 August 2019.
Shocked customers at the pub looked on as Abbott took a large kitchen knife out of his rucksack and stabbed Mr Thornton after he'd told Abbott to leave the premises.
A week before the stabbing, Mr Thornton had banned Abbott from his pub following reports that he had been making threats.
Mr Thornton also contacted the local Pub Watch scheme that warns other pub managers of possibly difficult customers and Abbott was then barred from other local premises.
He arrived at the Hammer and Pincers pub again at around 3pm on the day of the stabbing and tried to get in, but Mr Thornton spotted him and told him to leave.
Customers noticed a tussle between Mr Thornton and Abbott as he tried to get him to leave.
They saw Abbott walk away, then turn back and run towards Mr Thornton. He then pulled a knife out of his rucksack and stabbed the landlord 11 times. One of the stab wounds went through his lung and into his heart.
Substantial efforts were made to resuscitate Mr Thornton by the police, paramedics and a doctor that was brought in by helicopter, but, sadly, he was pronounced dead at the scene.
Abbott was arrested shortly afterwards. He pleaded guilty to manslaughter. He admitted he had killed Mr Thornton but said he hadn't intended to and denied murder. On 20 February at Liverpool Crown Court, a jury found him guilty of murder and today, 21 February, he was sentenced to life in prison with a minimum term of 28 years.
Caroline Ross, of CPS Mersey-Cheshire said: "This is a tragic case of a hardworking, law-abiding businessman falling victim to a violent thug.
"We would first of all like to extend our sincere condolences to the family of Mr Thornton. They have acted with great dignity throughout this process.
"The CPS rejected Lee Abbott's claims that he did not intend to kill Mr Thornton. To prove a charge of murder it is necessary to show that the defendant intended to either kill the victim or cause grievous bodily harm.
"The CPS said that Abbott ran at Mr Thornton with a large knife and stabbed him several times. On the facts of this case it was clear that Abbott's intention was to cause serious harm to Mr Thornton.
"The jury has agreed with our case. Abbott is a violent man and his actions on that day have devastated a family."