Man jailed for life for murdering his housemate
A man who stabbed his housemate to death has been jailed for life.
The Crown Prosecution Service (CPS) said that Arkadiusz Kaczmarek, 22, (above left) stabbed Slawomir Kulesza, 47, (above right) to death around 1am on Saturday 2 May at the house they shared in Blakemore Court in Ellesmere Port.
Around 3am on the same morning, two police officers spotted Kaczmarek on Westminster Bridge in Ellesmere Port. He seemed drunk and they spotted he had blood on his hand and on his clothing.
They decided to take him home and when they got to the house at 5 Blakemere Court, they found the front door ajar.
Kaczmarek seemed keen that the police should leave, saying that the "friend" he shared the house with was asleep.
But the officers insisted on checking the house and the body of Slawomir Kulesza was found, in a pool of blood, in the dining area.
Kaczmarek was arrested and taken the West Cheshire Custody Facility and detained but continued to answer "No Comment" when asked about the events of the previous hours.
Eventually, he gave police a written statement saying that he had been so drunk that he couldn't remember what had happened that night. He was charged with murder.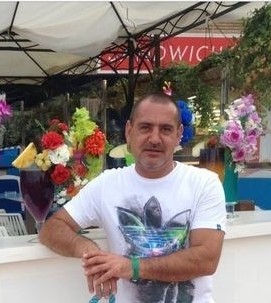 Mr Kulesza had moved into the house in Blakemore Court in December 2019 and Kaczmarek joined him in February this year. They were friends but not close and had been employed intermittently by different employers.
CCTV showed the two men visiting a nearby off-licence a few hours before the killing and Kaczmarek bought a bottle of vodka.
Investigations into the murder found shards of glass matching that found at the scene on Kaczmarek's clothing and blood stains matched the DNA of the victim. Witnesses also spoke of him seeming distressed in the time immediately after when the killing must have taken place.
A discarded kitchen knife was also found in an alleyway some distance away by a member of the public some days later. It had blood on it which matched the DNA of the victim.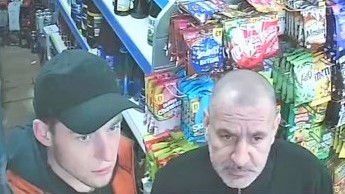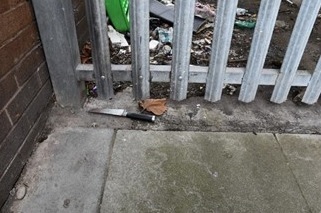 A former tenant was shown a picture of the knife and confirmed that a knife like that had been in the house when she had lived there.
On Thursday, 29 October 2020, a jury at Chester Crown Court found Arkadiusz Kaczmarek guilty of murder. Today (30 October 2020) he was sentenced to life imprisonment and must serve a minimum of 19 years before he can be considered for release.
District Crown Prosecutor Keith Drummond, of CPS Mersey-Cheshire, said: "We may never know what happened in that house on that fateful night and what led Arkadiusz Kaczmarek to brutally stab his housemate to death with a knife and inflict such terrible injuries on him.
"But the Crown Prosecution Service does not have to prove a motive. The CPS has to prove that it was indeed the defendant who stabbed the deceased and when he did so, he intended either to kill him or at the least, to cause really serious injury.
"He claimed that he was so drunk at the time of Mr Kulesza's death that he had no recollection of what had happened. But it is not a defence to say, 'I was drunk and if I had been sober I would not have done what I did'.
"The Crown Prosecution Service accepted that he was drunk but said that the multiple stab wounds he inflicted on Mr Kulesza proved that he intended to kill his victim or cause him really serious harm.
"The jury have agreed with that and found Arkadiusz Kaczmarek guilty of murder and he has now been sentenced. Our thoughts remain with the friends and relatives of Mr Kulesza at this difficult time."