Man jailed for imprisoning and sexually assaulting girl on way home from school
A 20-year-old man described as "dangerous" has been jailed for falsely imprisoning and sexually assaulting a 14-year-old girl on her way home from school on Merseyside.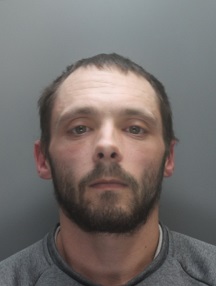 The Crown Prosecution Service (CPS) said that Dean Lockley, from Ormskirk Road in Aintree, attacked the girl on what is locally known as the "loop line" on Helsby Road in Aintree on 21 September 2020.
The victim had been walking home from school with a few friends. Her friends had turned off to return home and she carried on her usual journey.
Lockley approached her from behind, grabbed her by the hair and then the throat and dragged her through grass land and overgrown embankments to a secluded area.
The young girl was thrown to the floor, stripped of her clothing and sexually assaulted by Lockley several times. He then told her not to call the police and made threats if she did.
The victim ran home without shoes on and told a neighbour who called the Police.
The victim then helped officers locate the scene of the crime. Lockley was later identified following forensic analysis of DNA and arrested.
He pleaded guilty to sexual assault, causing a child to engage in sexual activity and false imprisonment at Liverpool Crown Court on 26 October 2020.
Today (8 January 2021) at Liverpool Crown Court, Lockley was sentenced in his absence as he refused to attend court. He was sentenced to 17 years  - 12 years to be served in prison and a further five years on extended licence. This means that, once released, if he breaches any of the strict conditions of his release, he will be returned to prison immediately.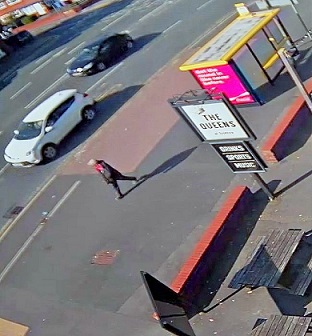 Judge David Aubrey QC sentenced him as if he was present and said he had "no hesitation in finding that the defendant is dangerous.'
Judge Aubrey said that Lockley poses a significant risk of causing serious harm to members of the public in the future.
He added that Lockley knew the area where the assault took place and "he had planned the attack with significant forethought".
Lockley will remain on the Sex Offenders register for the rest of his life.
Wendy Newton, a lawyer in CPS Mersey-Cheshire's Rape and Serious Sexual Offences unit, said: "This young girl was attacked in broad daylight as she made her way home from school.
"Dean Lockley dragged his victim by the hair and subjected her to the most degrading and traumatic of experiences. Then he threatened her if she called the police.
"This disgraceful incident was an acutely distressing experience for the victim. In her Victim Personal Statement, the teenager said she thought Lockley was going to kill her.
"She suffers flashbacks and is now scared to go to and from school on her own. Her friends blame themselves for not being there when the attack happened.
"Despite the defendant being a young man, he has now committed one of the most serious offences in the criminal justice system.
"On behalf of the Crown Prosecution Service, I would like to thank the victim and her friends and family for their help in bringing this case to a successful conclusion.
"This prosecution was the result of great teamwork between Merseyside Police and the Crown Prosecution Service. The defendant was caught quickly and the case brought to a swift conclusion."