Man jailed after killing a woman by colliding with her on a stolen scrambler bike
A man who killed a woman by crashing into her on a stolen scrambler bike has been jailed for eight years and three months.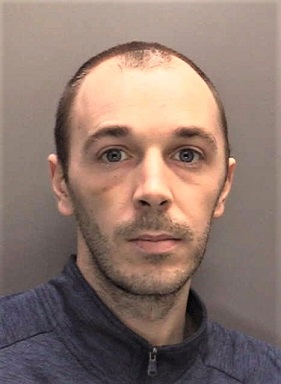 Rebecca had been taking her lunchtime walk which she did daily as she had been working from home because of the Covid pandemic.
King drove into the residential road dangerously and at speed and spotted a police car. He swerved onto the grass verge of the road and crashed into Rebecca.
She was thrown against a brick wall and suffered extensive, serious injuries. She was taken to Walton Neurological Centre but was pronounced dead a couple of days later.
King was also seriously injured in the incident and was taken to hospital where he was eventually interviewed by officers.
King pleaded guilty to causing death by dangerous driving at Liverpool Crown Court on 16 April 2021. On 21 June 2021, he was sentenced to eight years and three months in prison and banned from driving for eight years, with an extended period of 214 weeks. The scrambler bike will be destroyed.
In a moving Victim Personal Statement to the court, Rebecca's mother spoke about the devastating impact that the loss of their only child has had on the family.
She had been speaking to her daughter on the phone shortly before the tragedy. Her mother had passed the road on the way home from shopping and spotted the police cars but did not realise that it was her own daughter that had been fatally injured.
In the statement, her mother spoke of the moment when the doctors told her there was no hope for her daughter. She said: "I listened as he told us that her brain injuries were so severe, she was not going to recover and it was only the machines keeping her alive. Not going to recover! How does any parent take that information in? Our only little girl was gone and there was no coming back from this, we were truly devastated, our world had just ended and we knew life would never be the same."
She added about Daniel King: "One last thing Rebecca's dad would like to say to him is this: 'When I first walked into that hospital room I got the shock of my life, I saw my daughter, her face swollen to the size of a football, deep gashes everywhere, bruising everywhere, and her body smashed to bits. You did all of this to her. Then two days later she was pronounced dead and two weeks later I had to carry her coffin. She was 26 years old. To you I will just say this, I hope justice is done'".
Senior Crown Prosecutor Richard Riley of CPS Mersey Cheshire said: "This is an horrific and tragic case which has thankfully been brought to a relatively swift conclusion.
"Daniel King was driving a stolen scrambler bike, dangerously, over the speed limit, on a residential road when he was disqualified from driving and was not insured.
"He crashed into and killed a young woman, much loved by her family, who had been planning a wedding in the months leading up to her death.
"He expressed remorse at the scene and pleaded guilty at an early stage but his actions on that day have devastated a family who must now try and find a way of living without their beloved daughter, girlfriend, relative and friend."