Man detained at a secure hospital for killing his former girlfriend
A violent and controlling man is to be detained at a secure hospital for killing a defenceless woman that he had been in a relationship with.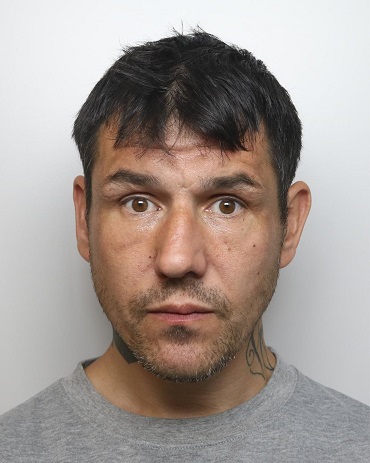 The Crown Prosecution Service (CPS) maintained that Matthew Bolland, 44, of no fixed address, subjected Pamela Mellor, 55, to a sustained and brutal assault on the night of the 17 August 2019.
At a hearing at Chester Crown Court on 13 February 2020, the Court ruled that Bolland was unfit to plead and stand trial for murder because of his mental health issues.
A "finding of fact" hearing was then held for the jury to decide whether Bolland, who denied involvement, had unlawfully killed Pamela.
On 19 February 2020, the jury agreed with the Crown Prosecution Service's case that Bolland had unlawfully killed Ms Mellor.
On 21 April 2020 at Chester Crown Court, Judge Steven Everett sentenced Bolland to be detained at a secure hospital for the rest of his life for the killing.
Bolland and Ms Mellor, who had been in an on/off relationship in previous months, were in the flat of a friend, in Meriton Way in Handforth in Cheshire, in the hours leading up to the tragedy.
Bolland had accused her of being in relationship with someone else, which she denied. As the  evening went on, they continued to argue and Bolland became increasingly violent. The friend retreated to his bedroom but could hear things being thrown around and Ms Mellor pleading with Bolland to stop hitting her.
At 2 am on 18 August 2020, Bolland called his mother on Ms Mellor's phone and told her that he had killed Pamela. His mother called the police and they searched the area for both Pamela and Bolland. They found Pamela's battered and bloody body at the flat in Meriton Way.
They arrested Bolland near the flat of a friend of his in Weaverham Way.
Sarah Gray, a Senior Crown Prosecutor with CPS Mersey Cheshire, said: "This is a tragic case where the life of a woman has been taken in a senseless and brutal way.
"Matthew Bolland told his mother that he had killed Pam and made full admissions to the police and the Crown Prosecution Service charged him with murder.
"However, as the prosecution progressed, medical reports showed that Mr Bolland's mental health issues were such that he was not fit to plead and a trial in the usual sense of the word would be inappropriate.
The jury heard the facts of this case and agreed with the Crown Prosecution Service that he was responsible for what happened to Ms Mellor on that night.
"At a sentencing hearing at Chester Crown Court on 21 April 2020, Judge Steven Everett said that Matthew Bolland is a very dangerous man and is likely to remain a danger to the public for the rest of his life.
"He has sentenced him to be detained at a secure hospital under s37 of the Mental Health Act and imposed a Restriction Order under s41.
"The effect of this is that Matthew Bolland will be detained and he will not be discharged unless the Ministry of Justice or a Tribunal determine that he no longer poses a risk of harm to the public.
"The CPS would like to extend condolences to the family of Ms Mellor and thanks them for the courage and dignity they have shown throughout these proceedings."