Gang guilty of the murder of a teenager in an internet cafe
Four men and a 14-year-old male have been found guilty of the murder of a teenager in an internet café in Liverpool.
The Crown Prosecution Service (CPS) said that 18-year-old Michael Toohey was set upon by the gang in an internet café just off London Road in the early evening of 16 April 2022.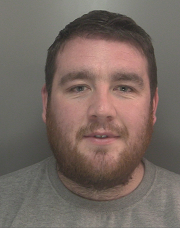 One of the gang had spotted Mr Toohey in the area shortly before the attack and phone evidence showed that he then contacted the others, "calling them in" and reporting Toohey's location. Its thought there had been a dispute between the men over drugs.
Mr Toohey had fled into the café as he was pursued by Keiron Williams. He was chased into the shop where the others would attend.  He was then viciously assaulted in a quick but deadly attack.
The police were called and found Mr Toohey lying on the floor unresponsive with people trying to resuscitate him.
He was taken to the Royal Liverpool University Hospital but at 6.46pm he was pronounced dead. A post-mortem revealed that he died from numerous blows to his head and neck – he had probably been kicked and stamped on.
Detectives charged nine people with his murder. A trial began at Liverpool Crown Court on 14 November and they all pleaded not guilty.
On Friday 6 January, a jury found Kieron Williams, 28 years, of no fixed abode, Anthony Williams, 32 years, of Hillbrook Drive, Walton, Michael Williams, 25 years, of Carlake Grove, Walton and Steven McInerney, 34 years, of no fixed abode, guilty of Michael's murder.
The jury found a further three defendants not guilty of murder.
On Monday 9 January, the jury also found the 14-year-old male who cannot named for legal reasons, guilty. A further male was also found not guilty of murder.
A date has yet to be set for the sentencing for the three Williams brothers, McInerney and the 14-year-old male.
Senior Crown Prosecutor Rachael Barber, of CPS Mersey Cheshire's Complex Casework Unit, said: "Michael Toohey was targeted and killed in an attack that was carried out in daylight, in a public area and without any concern that people going about their daily business might see what was happening. 
"It is clear that Keiron, Anthony and Michael Williams were at the forefront of events. The 14 year old   'called in' the gang and told the Williams brothers where Michael Toohey was. 
"These men all played their part in the attack, arriving 'mob handed' to assist each other. They went into the premises knowing full well there was going to be violence, knowing full well that the target was Michael Toohey and knowing full well that he had been cornered in the shop. These four men viciously attacked Michael Toohey. He never had a chance to escape once
cornered. Our thoughts at this time are with the family of Michael Toohey."