Four people jailed following the killing and robbery of a man in his own home
Four men have been jailed following the killing and robbery of a man in his own home.
The Crown Prosecution Service (CPS) said that Thomas Broadhurst, 32, killed Thomas Edmunds, 36, in the bedroom of his home in Kirkby on the night of 9 May 2021.

Broadhurst had driven to the house with Terence Bennett, 34, Kevin Nethercote, 48, and Kevin Condliffe, 17.
Bennett had driven them there and waited in the car while the other three went to the house and knocked on the door. Mr Edmund's father answered and recognised Broadhurst, who had known his son for more than 20 years.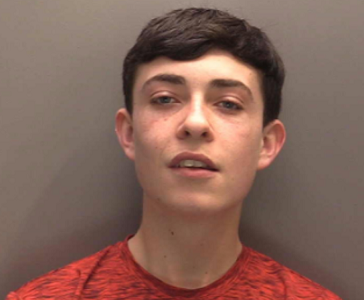 He had no concerns about letting them into the house because of this. Nethercote stayed with the victim's father in the lounge while Broadhurst and Condliffe went to see Mr Edmunds in his bedroom.
While there, Broadhurst got him and held him in a headlock that eventually caused his death. The two stole a significant amount of cash from the room.
Nethercote stayed with the victim's father while the attack happened. The gang then all left the house and the victim's father discovered his son lying face down on his bed.
He was taken to hospital but never recovered from his injuries. When the police came to the house in Kirkby, it was clear that the victim's father was terrified.
Meanwhile, the gang drove back to the Tuebrook area of Liverpool where they were captured on CCTV buying alcohol. They were clearly in high spirits and appeared to be revelling in what they had done. They were captured on CCTV audio on occasions bragging about what they had done and were contacting friends.
Police were called to Broadhurst and Nethercote's home in Regal Road in Croxteth around 2am on 10 May, following reports of a disturbance. Broadhurst and Bennett were arrested at the scene and Condliffe and Nethercote were arrested a couple of days later. They all eventually entered guilty pleas.
Today (21 January 2022), Thomas Broadhurst was jailed for 10 years and 8 months for the manslaughter of Thomas Edmunds and conspiracy to rob him.
Bennett, Nethercote and Condliffe pleaded guilty to conspiracy to rob. Bennett was jailed for nine years and four months, Nethercote for eight years and Condliffe was sentenced to five years in a Young Offender Institution. Judge Andrew Menary lifted the reporting restriction that prevented the reporting of his name because of his age.
District Crown Prosecutor Victoria Colvin said: "These men embarked on a violent and dreadful series of acts on the night of 9 May 2021. Thomas Broadhurst had known his victim for several years and was allowed into the family home without any reservation as a result.
"The family of the victim could never have envisaged that Broadhurst was intent on violence and robbery that evening.
"Bennett drove the car, Condliffe stole the money and Nethercote stayed with the victim's father while the attack and robbery happened.
"All four have now been jailed for considerable periods of time but that is likely to do little to ease the pain and suffering of Mr Edmunds' family."