Former teacher jailed for further sexual assaults on boys
A former teacher at a school in Widnes has been sentenced for further sexual assaults on boys.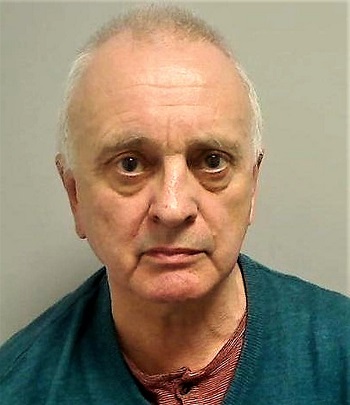 Michael Wilde, 73, started working as a teacher at Wade Deacon School in Widnes in September 1971. He was employed for 38 years, retiring in 2009.
Wilde has previously been sentenced four times for abusing young boys during his time at the school. He has convictions for no fewer than 22 similar offences and has received sentences varying from 6 to 24 months. The abuse happened in the 1970s.
The Crown Prosecution Service (CPS) said he abused his latest victim from when he was 11 to when he was 14 in the 1970s.
Mr Wilde took the boy for chemistry lessons and also PE. He touched the boy sexually on a number of occasions over three years. Many of the incidents happened during sports lessons. This was a pattern in Wilde's offending at the school.
The latest victim, who is now in his 50s, spoke of the abuse to police in August 2020. Wilde was arrested and charged with three offences of indecent assault on a boy under 14. He pleaded guilty to these latest offences at the first hearing at Warrington Magistrates' Court on 18 May 2022.
He was sentenced at Liverpool Crown Court on 15 June 2022 to two years' imprisonment.
Senior Crown Prosecutor Simon Pover, a specialist lawyer in CPS Mersey-Cheshire's Rape and Serious Sexual Offences (RASSO) unit, said: "In common with many child sexual abuse victims, this man did not feel able to speak openly about what happened to him as a child for many years.
"Matters reached a point when  he felt he was struggling and needed to report the details of his abuse which is when he spoke to the police.
"The offences have taken their toll on him. He has said that he feels his whole life has been affected by what Michael Wilde did to him when he was a young boy. He has spoken about difficulties in establishing relationships, he has never gone on to have children of his own.
"He blames Wilde for spoiling his school years and making him under-achieve. The boys that Michael Wilde abused were objects to him, to satisfy his sexual desires. The impact that his actions were having on these children doesn't seem to have occurred to him.
"Michael Wilde is a serial sexual predator who is now behind bars again. The Crown Prosecution Service would like to encourage anyone who has suffered abuse, no matter how many years ago, to come forward and tell their story so their abusers can be brought to justice. They do not need to suffer in silence."