Former care home manager jailed for abusing boys
A 76-year-old former care home manager has been sentenced to a total of 11 years imprisonment for sexually abusing two boys in the 1970s.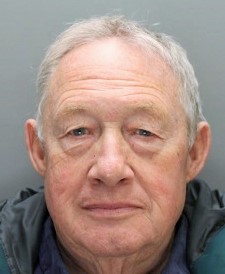 The Crown Prosecution Service (CPS) said that Robert Murray abused the two teenage boys when they were at the Sydney House residential home in Aigburth in Liverpool.
The boys were in their mid-teens when the abuse began. Both said Murray, who had a variety of positions of responsibility at the home, sexually assaulted them himself and was prepared to offer them for sexual abuse by others.
Sydney House in Linnet Lane was a residential home to which teenage boys who were in the care of the local authority were sent.
Both of the victims spoke of how the defendant sought to abuse the position of trust with which he was held at the home.
He would give certain boys special treatment. When asked why he did this, he said it was because he understood their situation and sympathised with them.
He began by showing affection to the victims and touching and caressing them. This advanced to more serious sexual abuse which often took place in his bedsit on the top floor of the home.
If his victims did not comply, he threatened them and said he could have them thrown out of the home.
In 2015 one of the victims went to St Anne's Police station in Liverpool to report non-recent abuse at Sydney House and named Robert Murray as the offender.
Lengthy enquiries were conducted by the police to trace and speak to potential witnesses and victims and the second victim was identified as a result.
With the supporting evidence of the second victim there was sufficient evidence to authorise charges.
Murray denied 12 counts of indecent assault on a male but was convicted following a trial at Liverpool Crown Court on February 2, 2021.