Council payments team leader jailed for stealing from her employers
A council payments team leader who stole more than £260,000 from her employers has been jailed for four years.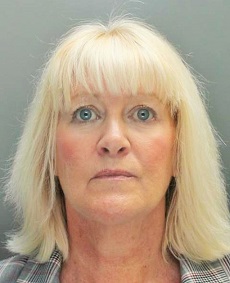 The Crown Prosecution Service (CPS) said Karen Kavanagh, 60, of Malvern Close, Kirkby, stole the money from Knowsley Council by redirecting unclaimed cheques sent to suppliers to her own bank account.
When she stole the money, Kavanagh was Payments Team Leader at the authority and managed the team that made sure that the Council's suppliers were paid for services delivered.
She was also responsible for voiding cheques that had been sent out to suppliers that had not been presented for payment after six months.
Over a ten-year period she transferred many of these unpresented cheques to her own bank account, through a complex manipulation of Council systems, defrauding Knowsley Council of £260,382.
An investigation showed that Ms Kavanagh, who had worked for Knowsley Council for almost 40 years, had abused her position to commit a considerable and ongoing fraud involving 122 separate transactions.
A statement provided to the court by the Council's Executive Director of Resources, James Duncan, said that Knowsley was one of the most deprived boroughs in Britain and its funding from Government had been reduced by 45 per cent since 2010.
He said: "Her role and her employment means she would have been aware of the challenges the Council was facing in continuing to be able to provide key support services to our communities and trying to address and rebalance the inequalities faced by many of our residents.
"Despite this, Ms Kavanagh determined to commence and continue her fraud over an extended period, diverting monies that would otherwise have been available to support those in most need within our communities."
He said that the extensive investigation into the fraud and the work to enhance systems so that such a fraud could not happen again had also cost a considerable amount of money.
He added in the Victim Personal Statement: "She was previously regarded as a well-respected member of staff by her colleagues and managers. She was widely known across the Council.
"Her role meant that she had contact with staff from the full range of Council's services. They have been devastated by how a colleague that they had previously trusted and worked so closely with, could act in this way and have suffered the impact personally."
Kavanagh was suspended from her job in April 2019 and an investigation was launched.
Today (20 May 2020) at Liverpool Crown Court, Ms Kavanagh entered a guilty plea to Fraud and was sentenced to four years' imprisonment.
Senior Crown Prosecutor Kelly Ward of CPS Mersey-Cheshire, said: "Ms Kavanagh abused a position of trust and responsibility over many years.
"She persistently manipulated a finance management system in a sophisticated and devious way for her own personal gain in a way that was hard to detect.
"She was well aware of what she was doing and knew the financial pressures that the authority was under and the needs of the residents that she was there to serve.
"She had worked for the authority for almost 40 years and was working part time in preparation for retirement at the time of her suspension.
"That long career and her reputation are now in ruins. Exactly why she began this course of action, we may never know. She has blamed personal problems and mounting debts.
"But she is now in prison and the impact of this on her, her former colleagues and the residents of Knowsley is clear."
Barrister Tom Watson appeared for the Crown Prosecution Service via Skype because of the COVID-19 restrictions.
Notes to editors
Kelly Ward is a Senior Crown Prosecutor with CPS Mersey-Cheshire.