Cheshire couple jailed for sexual abuse that Judge says 'ruined victims' lives'
A couple have been jailed for sexually abusing three young girls after a judge at Chester Crown Court said they had ruined their victims' lives.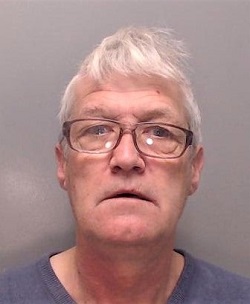 Judge Steven Everett described John Blake, 61, of Pine Grove in Chester, as an 'sexual monster' with 'deviant sexual desires, who preyed on three young children'. On 16 April 2021, he jailed him for 26 years for 17 counts of sexual abuse.
Blake cannot be considered for parole until he has served at least half of his sentence and must also serve a further two years on extended licence after he has been released.
Judge Everett described his partner, Emmalene Jones, 31, of Crabwell Place in Chester, as "truly despicable" as he jailed her for two years for two counts of causing a child to take part in a sexual act.
Judge Everett said that although she 'was under the influence of Blake, that she did her best to encourage the children to take part in the sexual acts'.
The Crown Prosecution Service (CPS) successfully applied to the court for restraining orders to prevent both Blake and Jones from ever contacting the victims or their families again.
Both of the defendants have also been placed on the Sexual Offenders Register, Blake for life and Jones for 10 years. Both are barred from ever working with children.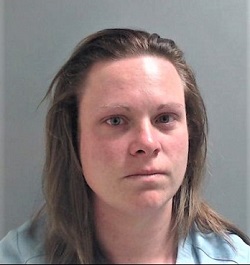 The CPS said that the abuse happened in the Chester and Saltney Ferry areas between 2008 and 2015, when their victims were aged between nine and fifteen. The CPS secured guilty verdicts against both Blake and Jones after a ten-day trial at Chester Crown Court in November 2020.
The victims attended court to read out moving Victim Personal Statements about the impact that the abuse had on them. They all spoke of the long-lasting effects on their relationships and ability to cope. One said that, by saying nothing about the abuse, she had felt that she was keeping her own family safe.
One of the victims said: "I know now that for the rest of my life I will never be able to trust males the same and I will always judge them. My mind is broken and the scars run deep and this will forever haunt me and unfortunately the damage is done….All I can try and do now is move on and allow myself to try and live a long and happy life."
Senior Crown Prosecutor Amber Quinn, a specialist lawyer with CPS Mersey-Cheshire's Rape and Serious Sexual Offences (RASSO) unit said: "This has been a complex and disturbing case.
"There was a lot of extra material in this case that the CPS was required to disclose to the defence and this took a significant amount of time to process. The evidence was also disturbing and shocking at times.
"The impact of these crimes is long lasting and the courage  and determination of the victims has been remarkable, despite the difficulties that coming forward and speaking about the abuse has caused them.
"This determination was shown in their request to attend the sentencing hearing in person to read out their Victim Personal Statements themselves, while John Blake and Emmalene Jones looked on.
"This is the work of the CPS's RASSO unit and demonstrates the crucial role both we and the police play in bringing the perpetrators of this dreadful type of offending to justice. The passage of time will not hinder our determination to prosecute."