Carer jailed for the manslaughter of a vulnerable woman left for four days without food or drink
A carer has been jailed for the gross negligence manslaughter of a vulnerable woman who was left for four days without food or fluids.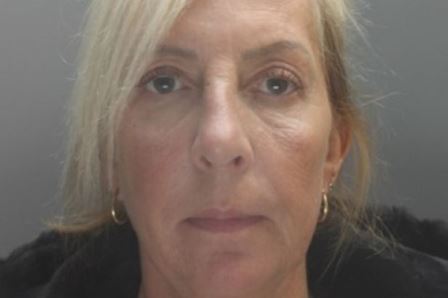 The Crown Prosecution Service's case was that Tracey Burrows was responsible for the death of Julie Cleworth, 43, who was found dead at her home in Berwyn Grove in St Helens on 9 February 2017.
A jury agreed with the CPS and convicted Burrows of Gross Negligence Manslaughter and on 27 August 2019 at Liverpool Crown Court she was jailed for three years. She must serve half of her sentence in jail and the other half on licence in the community.
Ms Cleworth had been discharged from Whiston Hospital on 5 February 2017, following treatment for a suspected Deep Vein Thrombosis. The victim had suffered a stroke in 2013 which had left her severely disabled and totally reliant on care workers for her basic needs.
The hospital told the Unite care company that provided support for Ms Cleworth that her care package was to be resumed and Burrows, who had been carer for Ms Cleworth for several months, was supposed to call on her that evening.
Ambulance staff who had brought Ms Cleworth home from the hospital had not been able to put her in her usual place in a chair in the living room, so settled her in her bed.
Burrows went to the house at 7pm and could not see any lights on in the house. She assumed there was no-one there and did not get out of her car to check indoors. Instead she went round to see her own mother nearby. She went to check on Ms Cleworth a bit later but again did not get out of her car to check inside the house.
She told the Unite managers that Ms Cleworth was not at home and lied, saying she had checked inside, so the care package was put on hold again.
Four days later, the hospital contacted the care company to ask why Ms Cleworth had not attended a follow up appointment. Care staff then realised their mistake but when they got to Ms Cleworth's home she was dead.
Sharon Campbell of Mersey Cheshire Crown Prosecution Service said: "If Tracey Burrows had just taken the time to get out of her car and do a proper check on the house, she would have found Ms Cleworth and she would probably still be alive today.
"The Crown Prosecution Service pursued a charge of gross negligence manslaughter against Tracey Burrows as the neglect was so dreadful in its consequences.
"The CPS accepted that Ms Burrows had not intentionally meant to harm Ms Cleworth, but her actions on that night set in train a series of events that led to her death.
"The cancellation of Julie Cleworth's care package meant that she was deprived of food, fluids and medication and developed Ketoacidosis which either caused or contributed to her death.
"In a moving Victim Personal Statement, Julie's mother spoke of the heartbreak of learning how her daughter had died in such dreadful circumstances and alone.
"Julie's relatives have to live with that knowledge, as does Tracey Burrows - an experienced carer with no previous convictions who has now lost her good name and her freedom."