Woman who swapped diamonds for pebbles in £4.2m Mayfair heist convicted
A conwoman who swapped seven diamonds with pebbles at a central London jeweller's in a heist worth £4.2m has been convicted.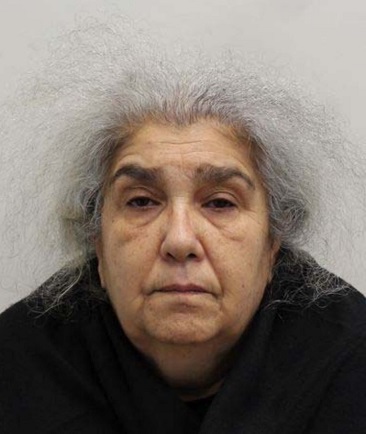 Lulu Lakatos, 60, posed as a gemologist when she visited the luxury jewellers Boodles in Mayfair on 10 March 2016. She examined the precious stones, placing them into a padlocked pouch, however she then managed to swap the pouch using trickery for an identical one containing pebbles. Unknown to the jewellers, this pouch containing the pebbles was kept at the store for safekeeping and Lakatos was able to leave the premises with the pouch containing the diamonds.
Today following a trial at Southwark Crown Court, Lakatos was found guilty of one count of conspiracy to steal.
Lakatos had posed as a woman named 'Anna' who had been sent over to examine the diamonds by a group of wealthy Russian investors, who had been engaged in talks with the chairman of the luxury family-run jewellery firm in the weeks leading up to the theft.
The chairman had also met with members of the so-called investor group in Monaco about a week before and agreed upon the sale and procedure.
The theft went unnoticed until the next day when concerns were raised that the money agreed upon had not been transferred and the bag containing the stones was sent in for an x-ray. The bag was then opened and pebbles were found instead of the high-value diamonds.
Items taken included a 20.06 carat heart-shaped diamond, valued at £2,215,138. The valuable stones have never been recovered.

Lakatos was arrested in France on 24 September 2020 following a European Arrest Warrant. She arrived back in the UK on 3 December last year and was charged.
Thomas Short, from the CPS, said: "Lulu Lakatos' actions were criminal. She played an integral part in an audacious swoop that could be likened to a scene from a Hollywood film.
"Having committed the ultimate sleight of hand, Lakatos simply walked out of a Mayfair luxury jewellers with more than £4m worth of diamonds in her handbag.
"The prosecution case included strong witness testimony and CCTV footage which showed Lakatos arriving outside Boodles the evening before, while the shop was closed, to scope out the area. We were also able to show her movements after the heist which included efforts to change her appearance and leave the country via Eurostar in less than three hours after stepping foot into Boodles.
"The CPS is committed to prosecuting those who break the law for their own financial gain and will work with the police to  catch and prosecute offenders."
Notes to editors
Thomas Short is a Senior Crown Prosecutor within the Complex Casework unit in CPS London South
Lulu Lakatos (DOB: 29/06/1961) is a Romanian national from France.