Romanian gang jailed for burglary spree including 200-plus stolen ancient books
Twelve Romanian men who ran a conspiracy worth between £3 and £4 million to burgle items ranging from iPhones to seventeenth century books by Galileo have been sentenced to a total of more than 48 years in prison, with sentences ranging from three years and seven months to five years and eight months.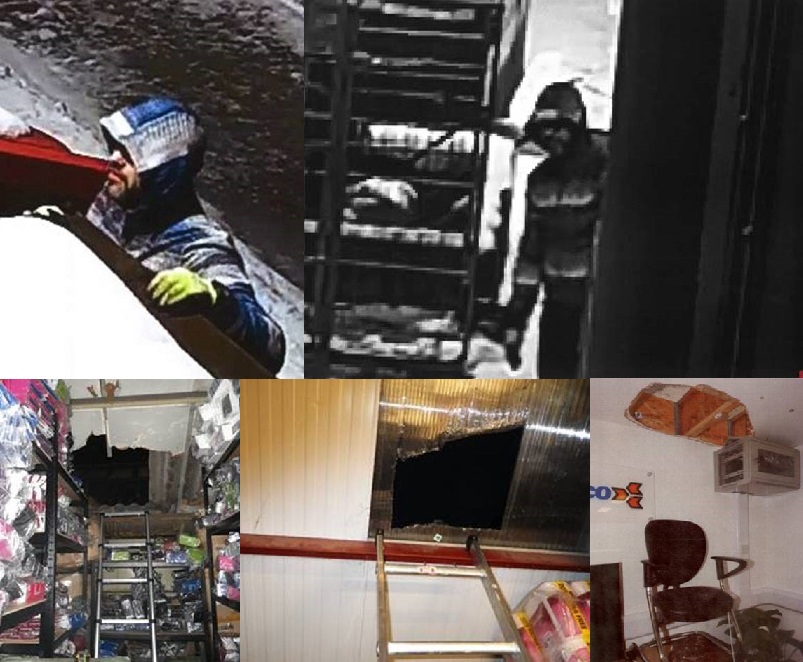 Between December 2016 and April 2019 the criminals carried out at least 12 highly-organised burglaries across London, Peterborough, Sheffield, St Albans, Milton Keynes and Nottingham where they stole items including laptops, tablets, phones and ancient writings.
In one burglary the gang stole rare books of extremely high cultural importance valued between £1.5-£3,000,000. The works by astronomer Galileo, scientist Sir Isaac Newton and eighteenth century Spanish painter Francisco Goya had been shipped from Italy and Germany, and were being temporarily stored ahead of onward delivery to a book fair in the USA.
The burglary spree was busted after members of the ring left a bottle of milk and a drink can with traces of their DNA at the scene of two of the burglaries.
Cristian Ungureanu, 41, Gavril Popinciuc, 45, Narcis Popsecu, 34, Vasille Ionel Paragina, 28, Marian Albu, 42, and Traian Mihulca, 32, entered guilty pleas to conspiracy to commit burglaries of high-value goods in commercial properties and also admitted conspiring to transfer the stolen property out of the UK. Liviu Leahu, 39, Daniel David, 37, Victor Petrut Opariuc, 29, and Paul Popeanu, 35, entered guilty pleas to conspiracy to commit burglaries on the basis they were aware the stolen property would be transferred out of the UK.
Marian Mamaliga, 34, and Ilie Ungureanu, 37, entered guilty pleas to conspiracy to conceal, convert, transfer and remove criminal property from the UK on the basis both were aware the criminal property were proceeds of burglaries committed in the UK. Today (2 October) they were each sentenced at Kingston Crown Court.
Christian Unrgureanu received 5 years and 1 month imprisonment
Gavril Popinciuc received 5 years 8 months' imprisonment
Narcis Popsecu received 4 years 2 months' imprisonment
Vasille Ionel Paragina received 3 years 8 months' imprisonment
Marian Albu received 4 years' imprisonment
Traian Mihulca received 4 years' imprisonment
Liviu Leahu received 3 years 8 months' imprisonment
Daniel David received 3 years 7 months' imprisonment
Victor Petrut Opariuc received 3 years 7 months' imprisonment
Paul Popeanu received 3 years 3 months' imprisonment
Marian Mamaliga received 4 years and 1 month imprisonment.
Ilie Ungureanu received 3 years 8 months' imprisonment 
The total sentence for the gang was 48 years and five months.
Michael Phillips, from the CPS, said: "These defendants committed a series of planned and highly-sophisticated burglaries. In some cases, the burglars would scale roofs or enter properties via ropes, dangling from the ceiling to avoid detection by security systems.
"However, these criminals left a chain of clues allowing the police to piece together vital strands of evidence that has seen them convicted and sentenced today. On the third burglary, a drink can left at the scene contained a DNA match to Daniel David. On the sixth, a balaclava left behind had a DNA match with Vasille Ionel Paragina. On the eighth, a half-drunk bottle of milk was found with DNA matching Paul Popeanu."
Building the case
The first burglary took place at GPSK Warehouse in Peterborough in early December 2016. The defendants cut a hole through the wall in a neighbouring building to get into the warehouse, avoiding infrared motion sensors and CCTV cameras, to steal £200,000 worth of Apple, Google and Samsung phones and tablets. When police in Romania stopped Popescu in his car three months later, they found several carrier bags of iPhones and laptops all with the unique IMEI numbers of those stolen in this raid.
The second burglary occurred in January 2017. The defendants lowered themselves into Frontier Forwarding Warehouse in Feltham after they cut into the skylight and climbed down shelving to avoid the sensor-activated alarms. The warehouse held works by the likes of Galileo and Sir Isaac Newton. David and Opariuc were inside for over five hours and stole more than 200 books. The stolen Baker Hughes holdalls used to carry the items were found in Opariuc's home by police.
In February 2017 the group targeted the industrial warehouse Charles House in Southall. They entered from the roof and stole around £26,000 in cash and £200 worth of perfume. A drink can left behind at the scene was analysed and a DNA profile matching that of David was found.
In December 2017 the burglars made their way into Mac Exchange in Milton Keynes stealing about £85,000 worth of Apple electronic devices. At the scene police recovered a half-drunk bottle of milk. Police were able to link the DNA on this to Popeanu.
They were almost caught on their ninth burglary in Stafford when the gang burgled Stone Group Ltd in March 2018. They were disturbed by security guards and ran off, but not before taking £8,000 of the electronic equipment. Leahu was also caught clearly on CCTV as one of the burglars involved in this raid.
Mr Phillips added: "The defendants established an organised crime group from which they profited at the expense of businesses. They conspired to steal high-value items, not limited to electrical goods, but also works of huge cultural significance.
"These 12 criminals used their wide network to try and fully legitimise their actions where challenged. They regularly transported goods between England and Romania to try to cover their tracks and avoid being caught. What's more, they purposely committed crimes outside of their homeland in order to keep a 'safe' haven.
"Today's sentences will see a gang of thieves who have looted legitimate businesses and warehouses out of millions of pounds finally made to face the consequences of their actions."
Notes to editors
Michael Phillips is a Senior Crown Prosecutor for CPS London South
Cristian Ungureanu [DOB: 09.07.1979] is of no fixed address
Gavril Popinciuc [DOB: 12.01.1975] is from Romania
Narcis Popsecu [DOB: 10.05.1986] is from Romania
Daniel David [DOB: 25.04.1983] is from Romania
Victor Petrut Opariuc [DOB: 13.11.1990] is from Romania
Paul Popeanu [DOB: 17.03.1985] is from Hemel Hempstead, Hertfordshire
Vasille Ionel Paragina [DOB: 19.01.1992] is of no fixed address
Marian Albu [DOB: 10.01.20] is from Harrow, London
Traian Mihulca [DOB: 26.07.1988] is of no fixed address
Marian Mamaliga [DOB: 05.09.1986] is of no fixed address
Ilie Ungureanu [DOB: 25.07.1983] is of no fixed address
Liviu Leahu [DOB: 05.01.1981] is of no fixed address