Grenfell fraudster convicted over false claims worth £40,000
UPDATE: On 18 December, Abolaji Onafuye was sentenced to five years in prison.
A man has been convicted of fraud after saying his sister and her son had died in the Grenfell fire so he could claim accommodation and cash.
Abolaji Onafuye, 54, was found guilty of two counts of frauds today [11 December] after a trial at Isleworth Crown Court.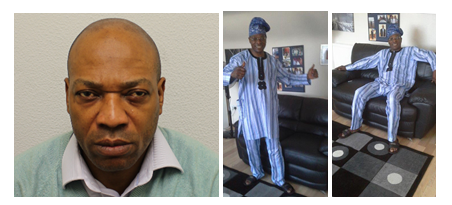 A week after the fire he spoke to a volunteer at a relief centre and claimed he was staying in a flat in the Grenfell Tower but had not been there on the night.
He said his sister and her son had gone missing in the fire. He also named real victims who had died  and falsely claimed he was related to them.
As a result, Onafuye was given emergency cash of £250. The next day he applied for another £5,000 which he did not receive.
He was given emergency accommodation in a hotel up to 1 October 2017, costing a total of more than £23,000, including food, drink and laundry facilities.
He was then given temporary accommodation at a flat in Hammersmith up until June 2018, when he was arrested, at a cost of £13,000 to Royal Borough of Kensington and Chelsea council.
On 1 September he tried to request £500 from the Rugby Portobello charity but was refused as other people had already said they lived in the same flat.
Michael Phillips, of the CPS, said: "Abolaji Onafuye had no connections to the Grenfell Tower tragedy but saw an opportunity to benefit himself, both financially and with accommodation.
"Our prosecution was able to prove he had repeatedly and intentionally lied and that his post-arrest story that it had all been an innocent mistake was just an attempt to escape the consequences of his cruel deception."
Notes to editors
Michael Phillips is a Senior Crown Prosecutor in the CPS Complex Casework unit for London
Abolaji Onafuye [DOB: 07/03/1964] was found guilty of:

Fraud between 21 Jun 2017 and 7 Jun 2018
Fraud on 1 Sep 2017