G4S driver who stole nearly £1m jailed
A G4S van driver who stole nearly £1m from his employer has been jailed.
Joel March, 36, was supposed to transport 48 container bags of cash to various addresses in central London. Instead, he stole almost £1m from the vehicle he was driving before abandoning it in Larkhill Rise in Lambeth.
Alarm was raised when a member of the public contacted G4S concerned that a van belonging to the security company had been stationary in the same spot for a number of hours on 23 April.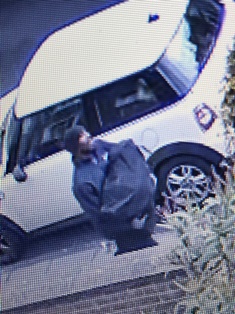 When G4S staff and police arrived they noted 43 out of 48 cash container bags were missing, meaning £889,440 had been stolen. The keys were also still in the engine and March had left behind his personal mobile phone.
The following day March was spotted by police and arrested at an address where two bags of cash totalling £28,600 were found. He had also purchased more than £1,400 worth of sportswear from JD Sports. 
At Inner London Crown Court today (Friday 26 July), March was sentenced to four years and eight months' imprisonment for one count of theft by employee and the same for one count of concealing the proceeds of crime. The sentences will run concurrently. He pleaded guilty to both charges.
Alex Agbamu, from the CPS, said: "Joel March was a trusted member of staff who abused his position to make a gain of nearly one million pounds in cash.
"When he was arrested he was found in possession of thousands of pounds and had also bought more than £1,400 worth of clothes and trainers from JD Sports.
"March will now spend a significant amount of time in prison and will have to live with the consequences of his actions in relation to future employment opportunities."
March has refused to reveal where the rest of the stolen £860,840 is.
Notes to editors
Alex Agbamu is a Senior Crown Advocate for CPS London South
Joel March [DOB: 14.09.1982] is from Clapham in the London borough of Lambeth
He pleaded guilty to one count of theft by employee at Camberwell Green Magistrates' Court on 25 April.