Crime gang who tasked vulnerable girls with UK-wide shoplifting spree convicted of modern slavery offences
A crime gang who coached and exploited teenage girls into a UK-wide shoplifting scam have been convicted of modern slavery offences.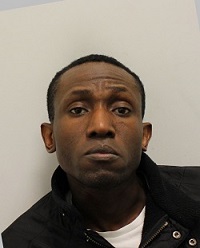 Ringleader Isaiah Olugosi, 38, recruited, trained and transported teenage girls around the country to commit refund fraud in High Street stores using fake receipts. They would place fake barcodes on items to pay a much cheaper price, before later asking for a refund at the full price.
A phone bought for £20 might get a refund of £120. An electric shaver bought for £27 might be refunded at £110. 
Olugosi's wife Holly Chapman, 31, admitted offences arising from money from the proceeds of this conspiracy but denied knowing where the money was coming from, although she admitted she suspected it was proceeds of crime. The girls were depositing cash in her accounts from the Tesco refunds.
The conviction after trial today (Feb 10) of Eva Dambruskaite means the case can now be reported.
The conspiracy made £500,000 in just over two years but the true amount is likely to be far higher. CPS Proceeds of Crime lawyers will seek to get back as much stolen money as possible.
Between 2018, 2019 and the first few months of 2020 the girls, who were around 14 years old on average, were committing a fraud every week somewhere across the country. 
They were paid for their crimes, and often offered perks like overnight stays and takeaway meals.
If they were ever stopped by security they were left to deal with the consequences and in some cases this meant them being abandoned many miles from home. 
Olugosi later trained up Baran Karamagara, 22, to take over the day-to-day-management of the operation and the routes as it had grown too large for one person to run. He was involved in driving the girls around.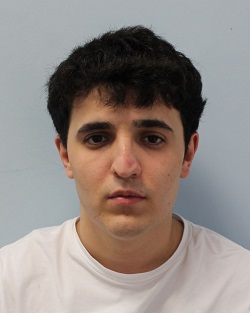 When two girls were finally arrested with Baran Karamagara, the CPS worked with Northamptonshire police to advise no further action against them and instead evidence of their involvement be used as further evidence of Karamaga and the group's criminality. 
Marie Olo, of the CPS said: "Isaiah Olugosi recruited, coached and transported teenage girls around the country to commit refund fraud in High Street stores. 
"The girls were selected because they were vulnerable with difficult backgrounds or mental health issues, and when they were caught, he was perfectly willing to step back and let them face arrest and potential prosecution. 
"When he learned the police had discovered his involvement he tried desperately but unsuccessfully to destroy evidence and hide money. 
"Exploiting others for criminal gain is a serious criminal offence and wherever possible the CPS will work with police to help victims escape the clutches of modern slavery, while prosecuting the people who have pulled the strings." 
Sergeant Pj Jones, officer in the case from the Metropolitan Police Service's Predatory Offender Unit, said: "This is a serious case involving the criminal exploitation of a large number of juvenile girls spanning many years.
 
"Olugosi and others were too cowardly to execute their own crimes, and actively recruited girls with obvious vulnerabilities. They insinuated themselves through peer groups of vulnerable people using them to commit fraud and using their accounts to launder money.
 
"This was a protracted investigation which involved countless enquiries, witness statements and searches of premises to secure evidence from offences as widely spread as Glasgow and Devon. 
"Throughout the proceedings, all of the suspects in this case did everything they could to conceal evidence, minimise their own involvement and delay justice.
 
"I am thankful to the staff from both retailers for highlighting this case as a safeguarding concern from the outset, voicing concerns about the ages of the girls involved."
They will be sentenced between 18 April 2022 and 22 April 2022 at Snaresbrook Crown Court.
How CPS lawyers unravel who should be charged in modern slavery cases
Using a child to commit a crime is a serious criminal offence under the Modern Slavery Act 2015. Prosecutors and police are asked to be alert in any offence to the fact that a crime committed by someone under 18, or anyone who is vulnerable, may have happened as a result of their exploitation.
New CPS guidance issued in December asks prosecutors and police to fully investigate any case where an apparent underage perpetrator may have been coerced or directed to commit the offence, before a charging decision is made, even if they were willing and have not raised the defence in interviews with police.
Although in some cases a person exploited may still face charges if their exploitation cannot justify their offending, the approach is aimed at safeguarding modern slavery victims, and increasing the number of prosecutions of those willing to exploit modern slaves.
Notes to editors
Marie Olo is a Senior Crown Prosecutor in the Complex Casework Unit of CPS London South.
The Complex Casework Unit deals with the most complex criminal cases in North and South London and works closely with the police in London (Metropolitan and City of London) to tackle serious and organised crime, including trafficking, large scale drugs importation and distribution, and money laundering.
Guilty pleas: 
Isaiah 'Kay' Olugosi [DOB: 26/03/1983] of Lower Road, Ely, Cambridgeshire, admitted:   
2 x conspiracy to commit fraud by false representation between 1 Jan 2018 and 16 March 2020  
Possession of articles for use in frauds on 3 April 2020  
Transferring criminal property between 1 Jan 2013 and 26 August 2020
Conspiracy to arrange or facilitate travel or another person with a view to exploitation between 1 Jan 2018 and 16 March 2020
Holly Chapman [DOB: 12/12/1990] of Lower Road, Ely, Cambridgeshire, admitted:  
Transferring criminal property between 1 Jan 2018 and 16 March 2020 
Baran Karamagara [DOB: 19/04/1999] admitted:   
2 x conspiracy to commit fraud by false representation between 1 Jan 2018 and 16 March 2020
Conspiracy to arrange or facilitate travel or another person with a view to exploitation between 1 Jan 2018 and 16 March 2020  
To lie on file: 
Possession of articles for use in frauds on 16 March 2020 
Transferring criminal property between 1 Jan 2017 and 26 August 2020  
 
Convicted after trial:
    
Eva Dambrauskaite [DOB: 28/01/2001] of Palmerstone Road, Buckhurst Hill, Essex, was found guilty after a trial at Snaresbrook Crown Court which ended today of:  
2 x conspiracy to commit fraud by false representation between 1 Jan 2018 and 16 March 2020
Possession of articles for use in frauds on 16 March 2020  
Transferring criminal property between 1 Jan 2017 and 26 August 2020
Conspiracy to arrange or facilitate travel or another person with a view to exploitation between 1 Jan 2018 and 16 March 2020  
Possession of a class B drug on 16 March 2020