Art dealer and socialite jailed over theft linked to $1.375m pumpkin sculpture
An art dealer who carried out a theft of $1.275m over the sale of a giant pumpkin sculpture and plundered her masseuse of a further £50,000 has been jailed for three-and-a-half years.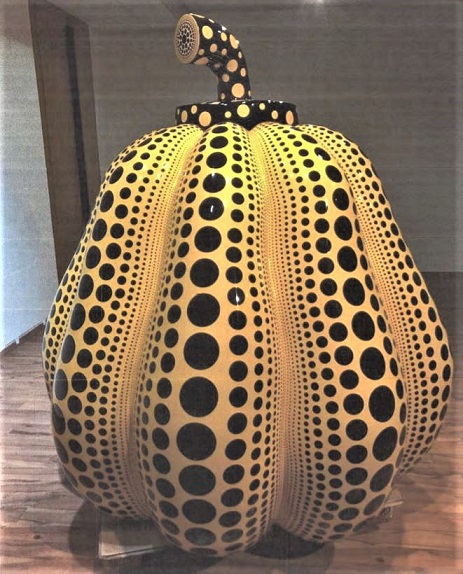 Angela Gulbenkian, 39, fleeced Art Incorporated Limited out of thousands of dollars for a famed Yayoi Kusama yellow pumpkin sculpture. While acting as a go-between agent for the seller, Artseen, Gulbenkian accepted and delivered a $100,000 part-payment for the piece worth $1.375m.
But when the remaining $1.275m was paid in she kept this for herself.
As Art Incorporated Limited became more and more frustrated at the sculpture failing to materialise despite the full payment being made, Gulbenkian made numerous excuses citing insurance concerns, restoration work, Swiss customs and a lack of flight availability as hindering the handover process.
Although the sale had been agreed in April 2017, the artwork was still to be given to the buyer in January 2018. As such, Art Incorporated Limited went to the police with a criminal complaint.
In October 2017 Gulbenkian convinced her masseuse to invest £50,000 with her as an art curator who could buy and sell art for her clients' savings to grow. Gulbenkian had also claimed that the victim could withdraw the cash whenever she needed and in March 2018 even told her that the investment had doubled. But in October 2018 - a year later, and by the time the victim had repeatedly asked about withdrawing her cash and been given excuse after excuse, Gulbenkian stopped responding. The victim then reported the matter to police.
Today (Thursday, 29 July 2021) at Southwark Crown Court Gulbenkian was sentenced to three-and-a-half-years in custody. She had pleaded guilty to two counts of theft at an earlier hearing.
Gulbenkian had to be extradited from Portugal following a European Arrest Warrant to face charges.
Laura Hoon, from the CPS, said: "Angela Gulbenkian used her status and powerful connections in the art dealing world to portray an air of legitimacy while carrying out her criminal activities. She stole thousands and concocted a web of lies for months on end.
"The prosecution case included bank statements and other such documents which were able to show that Gulbenkian had little regard for her crimes and spent her ill-gotten gains on private chartered jet flights, a £25,000 Rolex watch and £56,000 on further artworks.
"All the while Gulbenkian sought to delay the sending of the pumpkin sculpture to its rightful owners by making excuses and claiming that it required restoration work - this was despite selling it on the basis that it was in 'pristine condition'.
"Crimes committed within the art sphere are concerning and will be investigated vigorously and prosecuted just like any other offence, where there is the evidence to do so."
A confiscation order will be set in due course.
Notes to editors
Angela Gulbenkian (DOB: 17/02/1982) is a German national from Munich who had been living in Battersea
Laura Hoon is a Senior Crown Prosecutor within the Crown Court unit in CPS London South.