Soldier murdered Britain's Got Talent singer
UPDATE: On 3 July, Desmond Sylva was given a life sentence and told that he must spend at least 21 years in prison.
A former army fusilier has been found guilty of murdering his girlfriend in a frenzied knife attack at his Battersea home.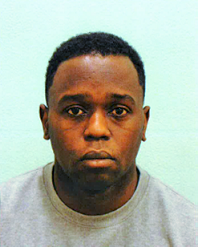 Desmond Sylva, 41, was convicted of murdering 31-year-old NHS nurse Simonne Kerr today (19 June 2019), following a trial at the Old Bailey.
Sylva, who had been discharged from the army in 2012 on medical grounds, attacked his girlfriend after an argument. She was found with more than 70 stab wounds in the bedroom of his home after Sylva phoned the police to confess having 'committed a murder' on 15 August last year - only a day after telling his brother he would kill someone or himself.
A month before the killing, Sylva and Miss Kerr had rekindled their relationship which had ended earlier that year.
Louise Attrill from CPS London said "This was a shocking attack on a woman who was busy dedicating her life to worthwhile causes. Having lost her six-year-old son to sickle cell disease, she was campaigning to raise awareness of the illness.
"The fact that her partner, a man she should have trusted without doubt, could end all of this in a fit of rage makes this even harder to comprehend."
Miss Kerr's charitable work also led her to sing in an NHS choir that performed on ITV show Britain's Got Talent.
Sylva claimed that he could not be responsible for his actions because his depression impaired his mental function. The prosecution accepted that Sylva suffered with depression but was able to show that Sylva's actions before and after the murder were not indicative of someone whose mental state meant that he did not understand what he was doing.
Louise Attrill added: "Sylva's mental condition did not provide him with any defence to this horrific crime. He chose to pick up a knife and he chose to use it again and again to stab Simonne Kerr. His depression neither explains nor justifies his actions; his anger got the better of him and he simply lost his temper.
"The defendant's confessions to the police and his brother were also crucial to the success of this prosecution.
"I only hope that this conviction can bring some peace to Simonne's friends and family. Her charitable work leaves a lasting and inspiring legacy."
Notes to editors
Desmond Sylva (DOB: 15.04.1978) is of Grayshott Road, Battersea, within the London borough of Wandsworth
He served in the Royal Regiment of Fusiliers between 2002 and 2012 completing two tours in Iraq and one in Kosovo
Louise Attrill is a Senior Crown Prosecutor within the CPS London homicide unit.