Man pleads guilty to killing toddler Alfie Lamb
A man has pleaded guilty to killing his girlfriend's three-year-old son after crushing him in the footwell of a car.
Stephen Waterson, 26, pleaded guilty to the gross negligence manslaughter of Alfie Lamb today [2 September 2019] at the Old Bailey. He was found guilty of witness intimidation during an earlier trial and previously pleaded guilty to conspiracy to pervert the course of justice.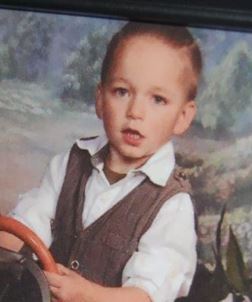 Today, Waterson accepted his responsibility into the death of the toddler, agreeing that he had been responsible for the way Alfie was positioned in the car and that he had put him in a dangerous situation, breaching his duty of care and causing the injuries that led to Alfie's death.
During the first trial the child's mother, Adrian Hoare, 24, was found guilty of child cruelty and common assault on a witness. She also pleaded guilty to conspiracy to pervert the course of justice ahead of that trial. Hoare was sentenced to two years and nine months in prison in May this year.
Killer Waterson, who was sitting in the front passenger seat, while Alfie was sitting on the floor directly behind him, pushed his seat backwards into the youngster. Alfie suffocated in the footwell of the Audi by his mother's feet. She was sitting in the back of the car and saw what happened. There was up to 81kg of pressure on Alfie, which resulted in his death.
Police and paramedics were called to reports of an unresponsive child in Adams Way in Croydon on 1 February, 2018. When they arrived Alfie was unconscious.
A series of lies were then invented to avoid responsibility.  Hoare even claimed the group had been in a taxi when Alfie had fallen asleep and become unresponsive. When at the hospital, Hoare seemed to show little regard for the condition of her son.
Alfie who weighed two-and-a-half stone and was just over three feet tall, died with irreversible brain injuries on 4 February, 2018 at St Thomas' Hospital. A pathologist found he had died from suffocation after his chest was crushed.
Angela Moriarty, from the CPS, said: "This was a cruel and heartless act against a defenceless young child.
"Alfie Lamb had been alive and well earlier in the day when he had been out shopping in Sutton. It was in the car journey back home that Waterson, with a callous disregard to Alfie's safety, deliberately pushed his car seat back.
"Alfie had been subjected to up to 81kg of weight in a 9.5cm gap resulting in catastrophic injuries which proved to be fatal.
"This was a harrowing and difficult case for all those involved, but finally justice has been served for Alfie."
Waterson will be sentenced at the Old Bailey on 9 September.
Notes to editors
Stephen Waterson [DOB: 01.05.93] is from Croydon. He was charged with:

Manslaughter
Conspiracy to pervert the course of justice – pleaded guilty before the trial
Witness intimidation – found guilty in February trial

Angela Moriarty is a Senior Crown Prosecutor within the pan-London homicide team in CPS London North.