Man convicted of murdering two sisters as they celebrated birthday in park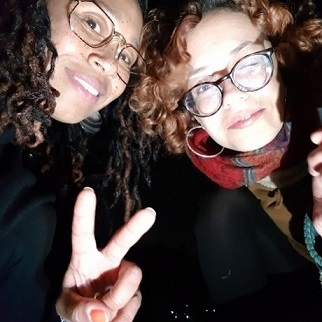 A teenager who violently killed two sisters after writing a 'sacrificial pact with a demon' and hoping to win the lottery in exchange, has been convicted of murder.
Danyal Hussein, 19, murdered 46-year-old Bibaa Henry and her 27-year-old sister Nicole Smallman in Fryent Country Park in Wembley in the early hours of Saturday, 6 June last year.
Both women had been out with friends watching the sun set, drinking and dancing to celebrate Ms Henry's birthday that evening. They were attacked after 1am by which time all the other guests had left.
Following a trial at the Old Bailey which concluded today (date) Hussein was convicted of two counts of murder and possession of an offensive weapon.
During the trial the court heard that a handwritten agreement with a 'demon' named Lucifuge Rofocale was found in Hussein's bedroom. In it he proposed sacrificing six women every six months in exchange for evading the police and winning the Mega Millions Super Jackpot. The letter was signed with his blood. Tucked inside the note there were also three lottery tickets.
Ms Henry was stabbed eight times. She suffered no defensive injuries suggesting she was taken by surprise and quickly overpowered. Ms Smallman was stabbed 28 times and suffered a number of additional cuts to her hands, arms and legs indicating that she had tried to fight Hussein off.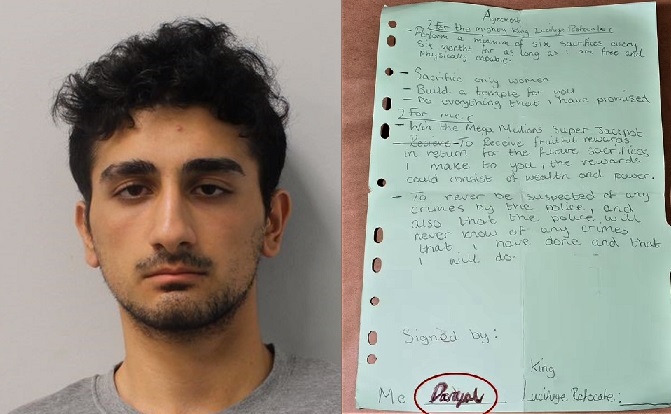 Once Hussein had carried out the killings, he dragged his two victims across the grass to a hedge in a bid to hide their bodies. He was caught on CCTV leaving the park at around 4am having thrown his victims' phones into a pond.
Their bodies were found two days later by Ms Smallman's boyfriend who became concerned and went out looking for them at the park.
By then Hussein had attended a hospital with cuts to his right hand. He told staff there that he had been mugged but did not want to report it.
Hussein was arrested on 1 July after he was forensically linked to the crime scene.
Olcay Sapanoglu, from the CPS, said: "Nicole Smallman and Bibaa Henry were loving sisters who adored each other and had a real zest for life. But their lives were unexpectedly and cruelly cut short in the most horrific of ways as they celebrated a birthday together.
"Danyal Hussein targeted them - two women in the dark. His actions were part of an absurd and twisted deal he thought he was making with a demon - and he executed his part of the deal with shocking savagery. His victims stood no chance. He had come prepared to 'sacrifice' women.
"The prosecution case included CCTV evidence and strong scientific analysis of DNA and blood found at the scene which linked to Hussein.
"Hussein has shown no remorse throughout these proceedings. He has consistently denied being the person caught on CCTV making his way to and from the park or being the person buying the murder weapon at an Asda supermarket. 
"The deaths of Ms Henry and Ms Smallman have devastated their loved ones and left a local community reeling. Our thoughts remain with all those affected."
Notes to editors
Danyal Hussein (D.o.B: 10/5/2002) is from Blackheath in the London borough of Greenwich.
Olcay Sapanoglu is a Senior Crown Prosecutor within the pan-London Homicide unit in CPS London North.