Disqualified driver convicted of murder after leisure centre carpark attack
A disqualified driver who deliberately drove into his victim after a verbal spat at a north London leisure centre car park has been found guilty of murder.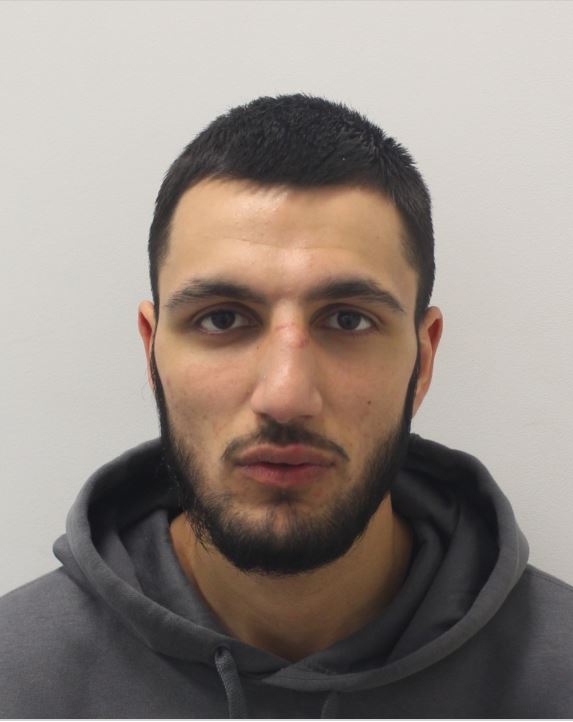 Haaris Rana, 22, drove a rented car straight into 24-year-old Seyyed Rasta Mir-Feyzi at the Great North Leisure Park in North Finchley on 31 May 2017. Rana had been disqualified from driving for 18 months at the time.
Mr Mir-Feyzi was sitting inside a parked vehicle with two friends when they were confronted by Rana and his co-defendant Yasir Ibrahim. The group were goaded by Rana and Ibrahim before they got out of their car. They were then attacked. Rana called for back-up and others arrived in a car and joined in with the attack. Ibrahim got into a car and drove it towards Mr Mir-Feyzi and his two friends. Mr Mir-Feyzi dodged the car on this occasion. The attack continued. Rana then drove a car deliberately at speed into Mr Mir-Feyzi.
Mr Mir-Feyzi suffered serious head injuries as a result of the attack and died in hospital the next day.
Following a trial at the Central Criminal Court, which concluded today [Friday, 9 February], Rana was found guilty of murder. His accomplice Ibrahim was found guilty of attempting to cause grievous bodily harm.
Olcay Sapanoglu, from the CPS London homicide unit, said: "This was a chance encounter between two groups of people that resulted in a senseless murder.
"The violence was also witnessed by members of the public who were attending the entertainment duplex in North Finchley that evening.
"The prosecution was able to prove the defendants were guilty using witness accounts and CCTV footage from the scene. The Crown Prosecution Service also took the decision not to prosecute this case as death by dangerous driving but in fact murder because of the strong evidence that showed Rana had intended to kill his victim, or at the very least cause him really serious harm.
"Our thoughts are with Mr Mir-Feyzi's family and friends at this time."
Rana and Ibrahim will be sentenced on Wednesday 14 February 2018.
Notes to editors
Rana [DOB: 17/09/1995] is from West Drayton
Ibrahim [DOB: 30/10/1995] is from Wood Green
Rana was found not guilty of having an offensive weapon and two counts of attempting to cause grievous bodily harm. He also pleaded guilty to driving whilst disqualified
Ibrahim was found not guilty of having an offensive weapon and two counts of attempting to cause grievous bodily harm
Olcay Sapanoglu is a Senior Crown Prosecutor in the homicide unit at CPS London North