Legal Trainee Scheme 2019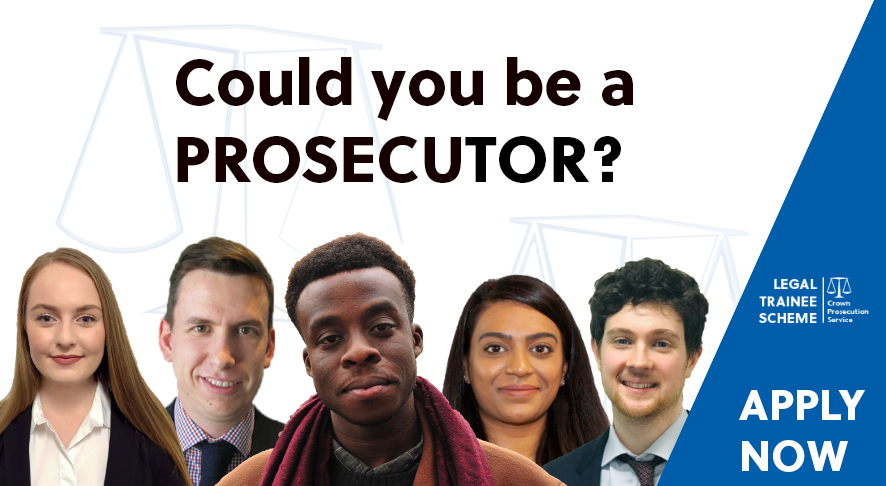 NB: the 2019 Legal Trainee Scheme is now CLOSED
This year's CPS Legal Trainee Scheme (LTS) is now open for applications for those wishing to pursue a career in criminal law.
The Legal Trainee Scheme, open from 4 February 2019, will offer up to 30 positions to those with an interest in criminal law, and seeking to become fully qualified barristers or solicitors. Pupillage is one year in duration whilst the Period of Recognised Training takes two years to complete.
These exciting opportunities to help deliver justice will include the chance to become a permanent Crown Prosecutor upon successful qualification. Trainee posts will be based throughout England and Wales with specific locations to be confirmed at a later date.
André Nwadikwa-Jonathan, Legal Trainee and Pupil Barrister, CPS London North, said: "The CPS does an excellent job ensuring that all prosecutors are appropriately trained. Given the size of the organisation and the variety of work available, you are actively encouraged to expand your professional portfolio."
To be eligible to apply, candidates need at least a 2:2 level undergraduate degree and to have passed either the BPTC or the LPC in time to commence pupillage or a training contract in November 2019.
Closing date for applications is Friday 1st March 2019. For any further questions and queries about this year's Legal Trainee Scheme, please email LTS19@cps.gov.uk.
DPP Max Hill invites potential candidates to apply for the Scheme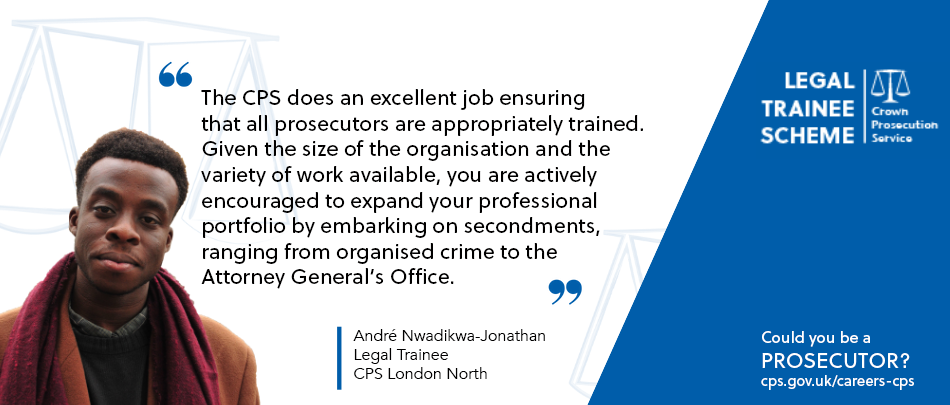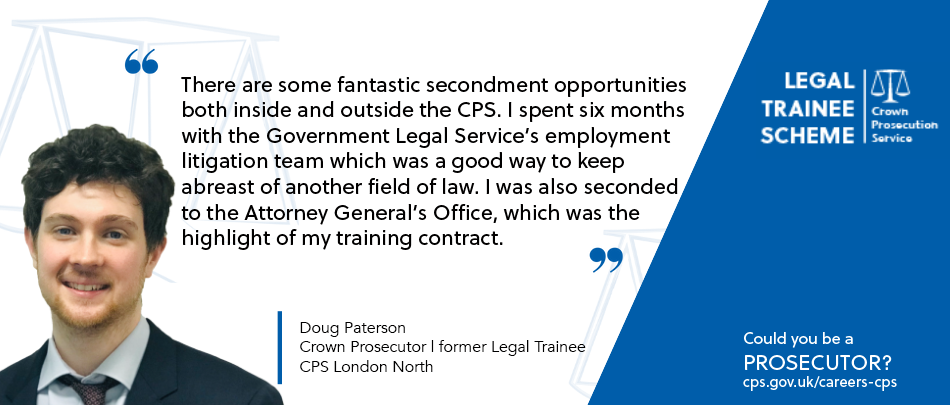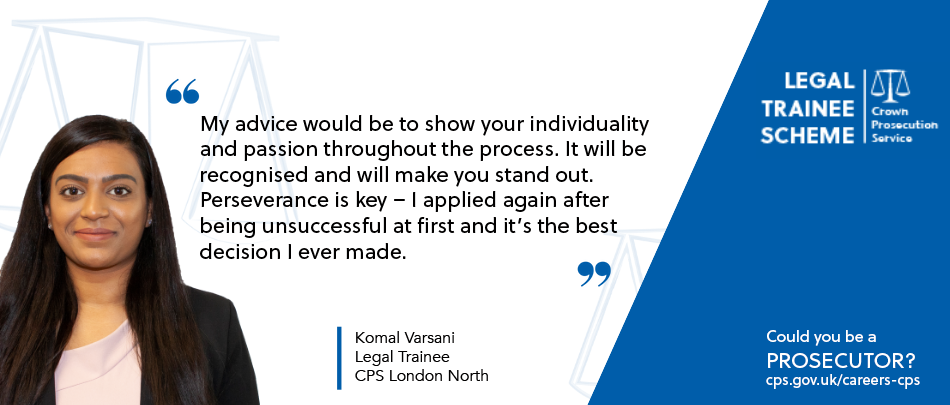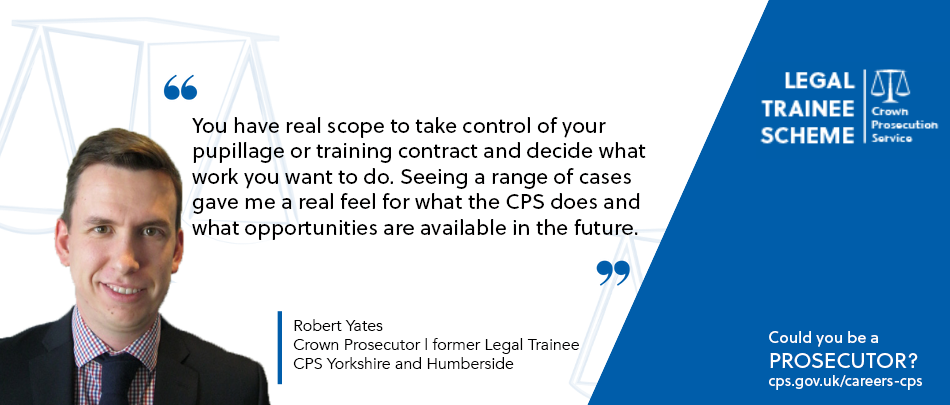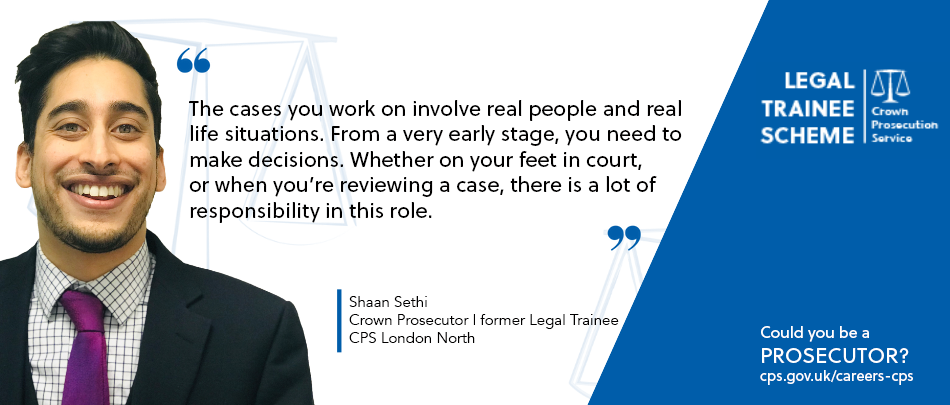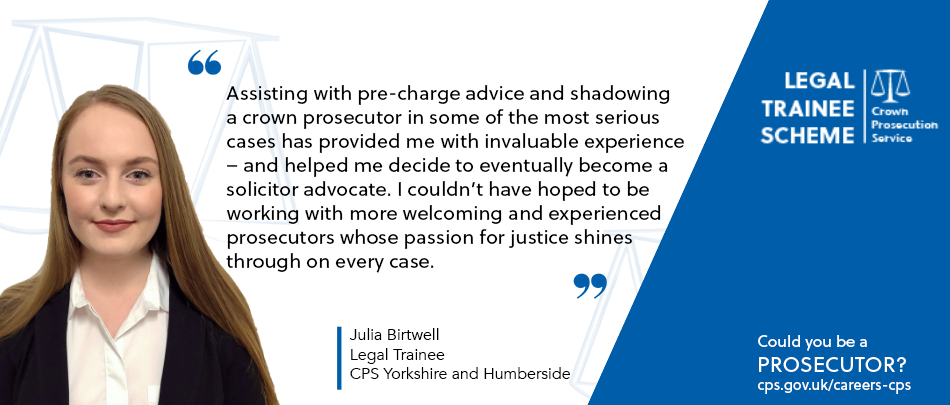 Komal Varsani, trainee, answers some questions about the traineeship
Komal Varsani gives her tips for becoming a CPS Legal Trainee