UPDATED: Teenager murdered to stop her speaking out about sexual abuse
UPDATED 10 September 2021: Scott Walker was today sentenced to life imprisonment, with a minimum term of 32 years. He was also sentenced to six years for perverting the course of justice, to be served concurrently. Sarah Walker, Bea's mother, has been sentenced to six years for perverting the course of justice, for helping Scott Walker cover up the murder. 
A man has been found guilty of murdering his partner's teenage daughter after she told her mother he had been sexually abusing her for seven years.
Scott Walker, 51, carried out the murder in a 90-minute period when he was meant to be driving 17-year-old Bernadette Walker, known as Bea, from his parents' house to their family home on Saturday 18 July last year. This was the last time Bea was seen. Her body has never been found and it is thought likely Scott Walker disposed of Bea in the countryside near Peterborough.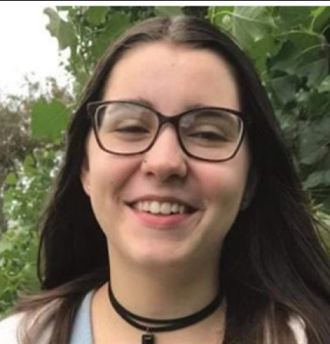 On 17 July Bea had stayed overnight at the home of Scott Walker's parents after a family row about the allegations. Her mother, Sarah Walker, 38, had not believed Bea when she told her the day before about the sexual abuse.
The prosecution said that shortly after killing her Walker called Sarah, to tell her what he had done and asked her to help him cover up Bea's death and buy them both time to work out what should happen next. They then concocted a story which was intended to mislead and pervert the investigation into the disappearance and death of Bea.
Later that night they drove to a lock-up garage where the prosecution believe Bea's possessions and mobile telephone may have been stored. Scott Walker went back and forth from the garage that night and over the next two days. Sarah went with him on some of those trips, including to outlying areas of Peterborough and to the area of Cowbit in Spalding and to the East of Gunthorpe. The prosecution team pieced together their movements through GPS and cell site data on their mobile phones, the movement of the car from CCTV and police automated number plate recognition (ANPR) data..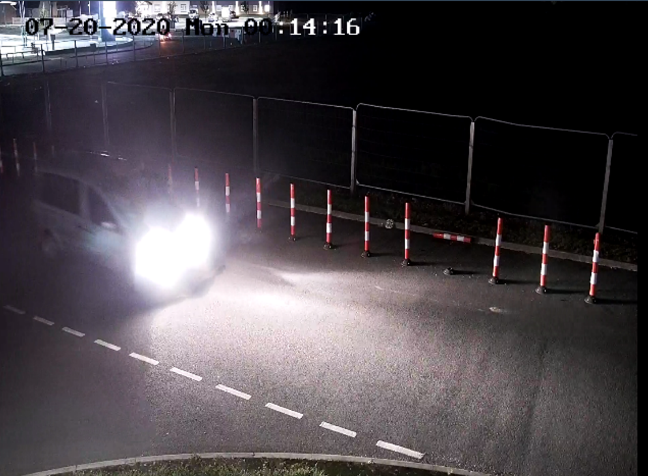 The story the pair invented and which they stuck to throughout their trial at Cambridge Crown Court was that Scott Walker stopped the car to confront Bea about her allegations of sexual abuse against him. She then jumped out and walked off leaving her backpack with her few belongings in the car. He told police that he went after her, but she disappeared down an alleyway and he went home without Bea.
Meanwhile, Sarah Walker used Bea's mobile phone to send fake text messages to her friends, Bea's friends, and to family members supposedly from Bea confessing she had run off because she lied about the abuse and did not want to get into trouble. They did not report her missing to the police until 21 July and by then they had laid the false trail and had disposed of Bea's body.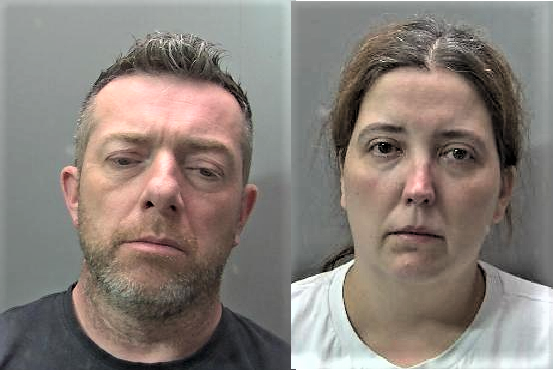 Nicola Rice, senior prosecutor from CPS East of England said: "On the morning of the 18 July, Scott Walker went to collect Bea from his parent's home. Prior to doing this he went to his lock-up garage. When he arrived, he was told that Bea was still maintaining that he had sexually abused her. He drove off from his parents with Bea. This was the last time that anyone saw Bea. Shortly after his mobile phone was sited in the countryside outside of Peterborough and then switched off for 90 minutes. This is where and when the prosecution say that Bea was killed.
"He then telephoned Sarah Walker and they talked for nine minutes. The Crown's case was that it was in this time that, knowing Bea was dead, that they concocted a plan and began to lay a false trail that she was missing. They went to extraordinary levels of deceit to cover-up what happened, telling a web of lies to family members, friends and ultimately to the police.
"Despite a police investigation and search, Bea's body has never been recovered. We all hope that one day Scott and Sarah Walker will do the right thing and say where she is in the hope that dignity can be returned to her".
Sarah Walker, along with Scott Walker, was convicted of two counts of perverting the course of justice. These related to knowing she was dead but sending messages from her phone and providing false information to the police all to impede their investigation.
The prosecution team led by CPS East of England presented a timeline of messages that showed that Sarah Walker hacked into Bea's social media accounts soon after her murder, including changing her passwords. Immediately after receiving the phone call from Scott Walker, Sarah found Bea's mobile which she had left at home and hacked into her email and attempted to access her college and Instagram accounts. She claimed she did this to prevent the sexual abuse allegations becoming known. The prosecution argued that knowing her daughter was dead, she wanted to use the phone to create the false impression that Bea was alive but had run away.
They used the fake messages to explain they thought she was ok and felt no need to inform the police that Bea had disappeared. Using Bea's phone Sarah Walker sent a message to her own phone supposedly from Bea apologising for making up the abuse allegations. She also sent a message to one of Bea's friends saying she had runaway because she had lied. Sarah would later tell police that Scott Walker told her to send these false messages.
They were arrested six weeks later.
Suspicious behaviour
Bea was a regular user of a number of social media platforms and posted every day on Instagram. Her friends said it was really unusual for her not to post anything on social media and they had not heard from her after 17 July - the day before her murder. Some of her friends gave evidence confirming this was the last day they had contact with Bea.
Nicola Rice added: "Bea was not reported missing until three days after Scott Walker collected her; enough time for he and Sarah Walker to get their story together and to do what they needed to ensure that there was no link back to them.
"When she was reported missing Sarah Walker, in the presence of Scott Walker, continued to tell lies, hampering the police investigation. She pretended Bea chose not to return and lying that she had been in contact with her. The truth was that Bea did not have her mobile phone. Scott and Sarah Walker always had it and purported to be Bea until they disposed of it.
"The delay in reporting Bea missing and the lies they told everyone were nothing short of wicked and designed only to protect themselves without any thought, care or love for Bea or their wider family."
They will both be sentenced on 10 September.
Timeline
16 July 2020 - Bea tells her mother that Scott Walker has been sexually abusing her for years. Sarah Walker does not believe her.
17 July - The Walkers' and Bea argue about the allegations. Bea agrees to spend the night with Scott Walker's parents. Scott Walker drops her off around 10.30pm.
18 July - Scott Walker goes back to his parents in the morning to collect Bea. They leave at 11.06am. This is the last time anyone other than Scott Walker sees Bea alive. She is thought to have been murdered in the next 90 minutes.
18-20 July - Scott and Sarah Walker start to lay a trial of false messages supposedly from Bea saying she has run away. They also travel to a lock up garage and fenland areas of Peterborough during this period.
21 July - Sarah first reports her daughter missing to the police who being to investigate.
10 September - Both are arrested. Scott Walker is later charged with Bea's murder.
14 June 2021 - Eleven months after Bea's murder the trial of Scott and Sarah Walker starts at Cambridge Crown Court.
26 July - Scott Walker is convicted of her murder and both he and Sarah Walker are found guilty of two counts of perverting the course of justice.
Notes to editors
The trial started on 14 June 2021 at Cambridge Crown Court
The Walkers are not married but she took his surname in 2018. Bea was born on 13/12/2002 and last seen by Scott Walker's parents on the morning of 18/6/2020. She was the biological daughter of Sarah but not of Scott
Scott Walker (D.O.B. 05/02/1970) was charged with one count of murder
Both he and Sarah Walker (DOB 19/10/1982) were jointly charged with four counts of perverting the course of justice: Two counts related to knowing that Bea was dead and trying to impede the police investigation into that and two others related to not knowing Bea was dead but impeding the police investigation
Before the trial Sarah Walker pleaded guilty to two of the perverting the course of justice counts related to not knowing Bea was dead. Scott Walker pleaded not guilty to all four.