Man jailed for taking eggs from the nests of wild birds
A man who took thousands of eggs from the nests of wild birds to create a personal collection at his home has been jailed today (27 November).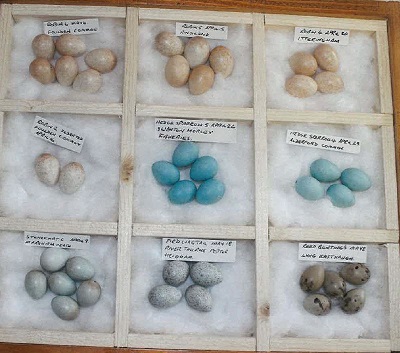 Daniel Lingham, 65, was seen in the process of taking nine Linnet eggs from a heath in Norfolk.
A subsequent search of his home revealed 4,145 further eggs which had also been unlawfully taken from the wild in Norfolk.
1,290 of those eggs came from 31 species listed in the red and amber categories of conservation concern. 75 eggs came from barn owls, kingfishers, little ringed plovers, marsh harriers and woodlarks, all of which are protected species.
Lingham pleaded guilty to taking the eggs, possessing the eggs and having items he could use during carrying out the offences at Norwich Magistrates' Court on 12 October.
He was sentenced to 18 weeks in prison today and given a Criminal Behaviour Order of 10 years.
Sylvia Cundell, of the CPS, said: "Daniel Lingham was a persistent taker of eggs from birds in the wild over a period of several years, on occasion repeatedly targeting the same nesting sites.
"The laws against the taking of wild birds' eggs are there for a reason - to protect species from decline.  The CPS is committed to the robust prosecution of those who commit offences against protected wildlife."
Notes to editors
Sylvia Cundell is a Senior Crown Prosecutor at the Crown Prosecution Service
Daniel Lingham (12/01/1953) pleaded guilty to taking eggs of wild birds, two counts of possessing an article capable of being used to commit a summary offence (tree climbing spikes, plastic containers, egg reference books, photo albums, binoculars and padded containers), and two counts of possessing an egg of a wild bird.