Driver imprisoned for killing passenger and injuring others
A driver who collided with an oncoming vehicle, killing one of his passengers, has been sentenced at Cardiff Crown Court.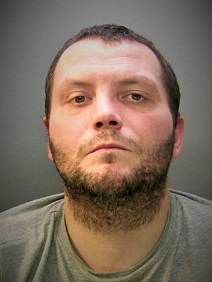 Lee Hillier, 30, was driving a Seat Leon on the A469 near Hengoed when he lost control of the vehicle and hit the kerb before crossing to the opposite carriageway, striking an oncoming VW van.
One of the rear seat passengers, Jason Clarke, died as a result of the collision while two other passengers, Carley Appleton and Granville Vincent, were seriously injured.
Hillier provided a blood sample to the police which was analysed and found to contain alcohol at just over twice the legal limit.
Jamie Dewar, of the CPS, said: "Lee Hillier ignored pleas from his passengers to slow down.
"The collision which followed had dreadful consequences.
"Our thoughts continue to be with the family and friends of Jason regarding their terrible loss, and we wish Carley and Granville a quick recovery."
Lee Hillier was sentenced to a total of seven years and four months' imprisonment and disqualified from driving for eight years and ten months.
Notes to editors
Jamie Dewar is a Senior Crown Prosecutor for CPS Cymru-Wales
Lee HILLIER (DOB: 9/1/89) pleaded guilty to causing death by dangerous driving and two counts of causing serious injury by dangerous driving on 25 February 2019 and was sentenced the same day
The fatal collision took place at approximately 20:30 on 11 January 2019.