Arsonist jailed for manslaughter
A man who set fire to a hotel in Aberystwyth, killing a guest and seriously injuring another, has been sentenced at Swansea Crown Court.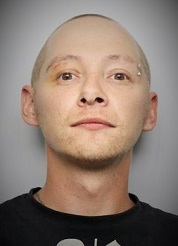 Damion Harris, 31, went to the Ty Belgrave Hotel in the early hours of 25 July last year and set fire to a set of curtains before entering the basement and setting another fire. It was the second fire that caused the destruction of the hotel resulting in the loss of life.
Alex Scott of the CPS said: "Damion Harris appeared determined to carry out this dangerous act by starting a fire in two separate areas of the building.
"He did this at one of the busiest times for the hotel and when guests would likely be asleep.
"The careful preparation of the case by the CPS, following a thorough investigation, has led to these guilty pleas.
"The family and friends of Mr Tunaitis have our deepest sympathies over their loss, and we wish Mr Simnett a full recovery."
Harris was sentenced on 6 March 2019 to sixteen years' imprisonment and will serve a further five years on licence.
Notes to editors
Alex Scott is a Senior Crown Prosecutor in CPS Cymru-Wales
Damion Harris (DOB: 31/8/87) pleaded guilty to manslaughter; arson being reckless as to whether life is endangered; causing GBH
The offences occurred on 25 July 2018.