Wayne Couzens sentenced to whole life term for the kidnap, rape and murder of Sarah Everard
Wayne Couzens has been handed a whole life sentence for the kidnap, rape and murder of Sarah Everard.
Couzens, who was a Metropolitan Police officer at the time, kidnapped Ms Everard on the evening of 3 March as she was walking home. Her body was found a week later in a wood in Kent.
On 8 June 2021 Wayne Couzens, 48, pleaded guilty to the kidnap and rape of Ms Everard and on 9 July 2021 pleaded guilty to her murder.
Ms Everard, 33, had gone missing on 3 March 2021 whilst walking home in south London.
When he was arrested on 9 March 2021, Couzens falsely claimed he had been forced to kidnap Ms Everard and hand her over to a gang.
The prosecution was able to show that in the lead up to 3 March Couzens planned his offending, and in the days afterwards he attempted to conceal and cover up his crimes.
Nick Price, Head of the CPS Special Crime and Counter Terrorism Division, said: "Today our thoughts are with the family of Sarah Everard. We can only begin to imagine their suffering which will, of course, not end with today's sentencing.
"All of us in the CPS have been deeply affected by what happened to Sarah. Wayne Couzens treated her with vile depravity. It was a truly evil thing to do.
"The investigation in this case by the Metropolitan Police was meticulous, and our joint prosecution team worked hard to bring the strongest possible case to court.
"The court has now heard the evidence that showed his deliberate planning, and continued efforts to cover up his crimes.
"We all feel betrayed that Couzens abused his position as a police officer to commit such abhorrent crimes.
"All of us should be free to walk our streets safely."
Couzens booked a hire car on 28 February and then on 3 March collected this car and made the 80-mile journey to London. In preparation for this trip, he had bought some plastic sheeting and a handcuff key.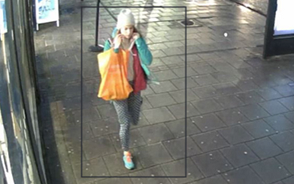 Ms Everard was walking home from her friend's house when she was approached by Couzens. CCTV footage captured in Poynders Road, Balham, showed Couzens approaching Ms Everard at 9.34pm.
The footage showed Couzens pointing to his belt and putting his arm out towards Ms Everard before handcuffing her. It is clear that he had equipped himself to demonstrate that he was a police officer.
A couple travelling home on the A205 in their car witnessed the kidnap. The front seat passenger noticed a man and a woman standing on the pavement with the man behind the woman. She saw a handcuff and noticed the woman on the pavement already had her left arm behind her back and was in the process of "giving her other arm behind her back" as the man placed the handcuff on her right arm. The immediate impression the passenger formed was that she was witnessing an undercover police officer arresting a young woman.
The prosecution showed Ms Everard was detained by deception; Couzens appearing to use his warrant card, handcuffs and other police issue equipment to effect a false arrest.

Proving the case
Couzens drove Ms Everard through south London to Dover and parked. He swapped cars and drove on.

After Couzens raped and murdered Ms Everard, he went to great lengths over the next few days to conceal what he had done.
This included disposing of Ms Everard's phone, which was recovered in Sandwich, near Ashford in Kent. He also bought items to help him hide and destroy Ms Everard's body, including builders' bags.

People who spoke to Couzens during this time reported that he was acting normally.
The key factor that led to the identification of Couzens was the forensic examination of the CCTV footage. This led investigators to the bus CCTV which captured Couzens rental car parked on the side of the road with its hazard lights flashing. Couzens was arrested on 9 March 2021.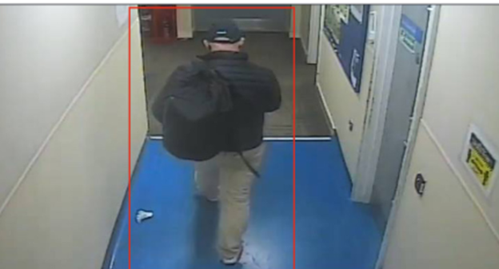 The CPS used the evidence gathered by the police and worked with them to build the strongest possible case against Couzens. This ultimately led to him admitting his guilt to first kidnapping and raping Ms Everard and later to her murder.
The extensive evidence that the CPS and police used to prove Wayne Couzens planned, executed, and tried to conceal this crime allowed the court to impose a whole life sentence on Couzens.
Notes to editors
Wayne Couzens [DOB: 20/12/1972] was sentenced to a whole life order.