UPDATED: How the CPS proved the case against serial liar 'Nick' over false claims of VIP child abuse ring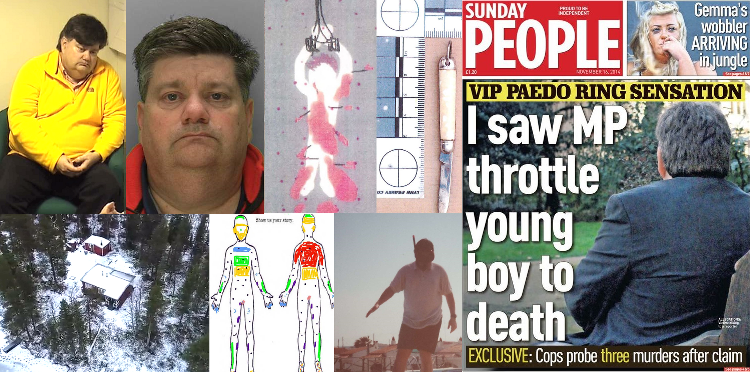 UPDATED: The man known as 'Nick', whose false child abuse allegations sparked a £2million investigation into a VIP paedophile ring, has been jailed for 18 years after the CPS proved him to be a serial liar and a fraud.
Carl Beech, 51, was convicted of 12 counts of perverting the course of justice on 22 July after telling police he was among many victims of high-profile establishment figures who raped and murdered children in the 1970s and 1980s.
The former CQC inspector and school governor - who also fraudulently received £22,000 in compensation for abuse that never happened - was eventually exposed as a paedophile himself after indecent images were found on his electronic devices.
From 2012 to 2015, Beech repeatedly lied to detectives about being transported to 'sex parties' across southern England as a child, where he claimed to have suffered sadistic abuse at the hands of a VIP 'group'.
Perpetrators were said to include former Prime Minister Ted Heath, former MP Harvey Proctor, Lord Edwin Bramall and Jimmy Savile.
Among Beech's most disturbing fabrications was that he had witnessed Mr Proctor murdering two children, one of whom he went on to identify as missing boy Martin Allen.
Beech gave police a pen-knife the politician supposedly used to threaten him with, telling officers: "I hope there will be enough evidence to see him [Mr Proctor] in court".
His false account led to Mr Proctor having his home searched and being questioned under caution for six hours as part of Operation Midland.
Operation Midland eventually closed in 2016 without any arrests - but not before Beech's stories had cost an estimated £2 million to investigate.
The trained nurse continued to maintain his account was true throughout a ten-week trial at Newcastle Crown Court, in the face of compelling evidence demonstrating the opposite.
Liz Reid, CPS Specialist Prosecutor, said: "The case of 'Nick' is quite unlike any other we have come across, with public figures accused in open court of the most serious crimes imaginable.
"But instead of appearing in court as a whistleblower exposing a sinister paedophile ring, Carl Beech ended up in the dock himself.
"By the end of the trial, the evidence had demonstrated that he was an arrogant, professional fraudster, who enjoyed the limelight and had become confident and determined in his lies.
"Notwithstanding the millions it cost to investigate his claims, Beech caused unimaginable distress to the men he falsely accused and all the families caught up in his deception. Many of the accused were dead and unable to defend themselves."
Building the case
In November 2016, Beech was himself investigated by Northumbria Police and his devices seized.
On examination, they were found to contain images of child abuse and a voyeuristic recording of a boy - all while he was trying to convince police he had himself been the victim of a paedophile ring.
The prosecution said Beech's own sexual interest in children was one of the reasons he may have made for such a compelling witness in the Midland inquiry.
Jurors also heard how Beech enjoyed the attention his tales attracted.
He had published 57 blogs under the name of 'Carl Chassereau', begun writing his 'memoirs' and in 2015 gave a presentation at a conference titled 'Child Sexual Exploitation: Living with Abuse'.
As his lies unravelled, Beech went on the run to Sweden and had to be extradited back to the UK to face court proceedings.
Liz Reid added: "The CPS would like to make clear that Beech's actions betray true victims, who should never be afraid of coming forward to reveal abuse.
"It is important to remember the impact his lies have had on survivors of abuse, who took Beech into their confidence and for whom he was apparently setting himself up as a champion and spokesperson.
"We do not prosecute individuals who are unclear on details or because there are discrepancies or doubts about their evidence.
"Beech's allegations took on a unique perspective when his accounts of the most traumatic abuse imaginable were investigated by a second police force and found to contain multiple provable, significant and deliberate lies."
The seven key lies and fabrications the CPS used to convict Beech
Alongside the absence of evidence to support Carl Beech's claims the CPS was able to use evidence in court to show seven key claims he had fabricated or lied about.
Claim 1:
That being tortured at swimming pools by having his head held under water by a 'group' at Dolphin Square had given him a life-long fear of and inability to swim.
Reality: He enjoyed swimming and did so all over the world, appearing a happy and healthy child – from theme parks to snorkelling on honeymoon. He even had a diving lesson with an oxygen tank.

Claim 2:
He was subjected to electric shock treatment and suffered countless fractures to his head and body, puncture wounds to his groin - which he sketched for his counsellor.
Reality: His ex-wife never noticed any marks on his body, medical records only show a skiing injury sustained aged 15. He refused even a very basic medical examination during the police investigation.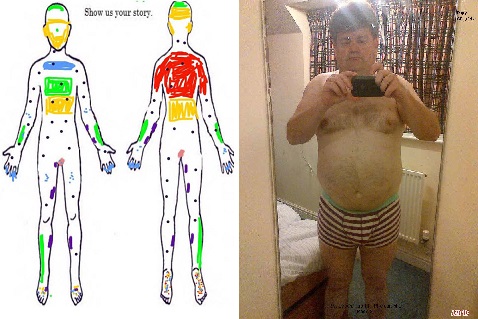 Claim 3:
That Harvey Proctor threatened to cut his genitals with a penknife. The knife, held together by two epaulettes from 'military officers', was handed to the inquiry during a police interview.
Reality: His wife recognised the knife as an item stored among Beech's treasures in his 'happy memories' box. Police forensic tests came back negative.

Claim 4:
That he was regularly taken out of school and abused at more than 20 locations across London and the South East from the ages of 7 to 16.
Reality: School reports show his attendance was good - one year he even received an award for 100% punctuality.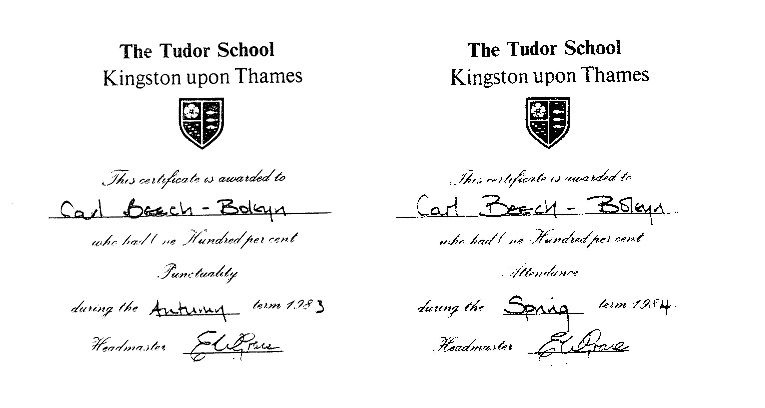 Claim 5:
Beech sketched for police the locations he was abused at based, he said, on memories 'flashing up in his head'.
Reality: His initial images from 2012 were more akin to a toddler's drawing. By 2014 they featured the precise number of steps at the Carlton Club. This is because they were all the product of extensive research readily available by internet search and matched to Beech's devices.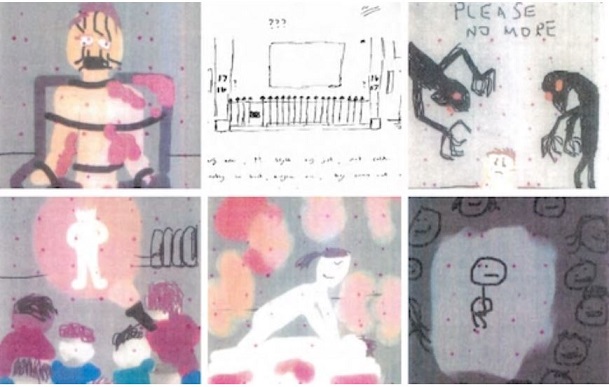 Claim 6:
That he witnessed the murder of three children. Scott, who was run over because 'the group' would not allow him to have friendships. Martin Allen, missing since 1979, was allegedly tied up a stabbed by Harvey Proctor. And another child selected to be murdered in front of Beech and witness named as 'Fred'.
Reality: Extensive inquiries revealed Scott never existed, while the brother of Martin Allen was given false hope that his brother's disappearance could finally be explained.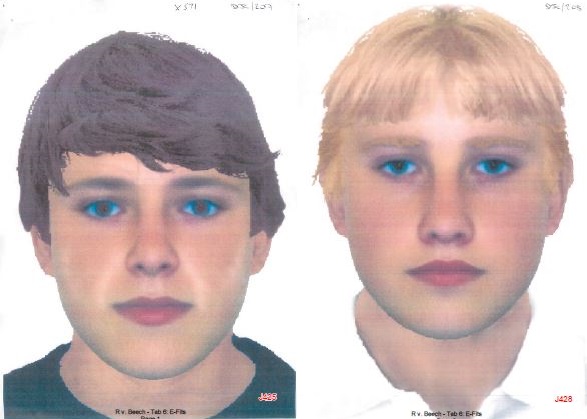 Claim 7:
Supposed witness 'Fred', was apparently liaising with Beech via a Protonmail account, and eventually contacted police directly to express his fears over cooperating with the investigation.
Reality: 'Fred' never existed and the emails were revealed by Proton Technologies' HQ in Geneva to have been registered by Beech himself
Notes to editors
Carl Beech (DOB: 23/01/1968), of Gloucester, was convicted of 12 counts of perverting the course of justice and one count of fraud at Newcastle Crown Court on 22 July 2019. On 26 July 2019 he was sentenced to 18 years in prison.
At Worcester Crown Court in January, he admitted four counts of making indecent images of children, one count of possessing indecent images of children and one count of voyeurism
Liz Reid is a Specialist Prosecutor with the CPS Special Crime Division.