Terrorist given life for Pride attack plot
A restaurant worker who plotted a terror attack at the Pride parade in London has been jailed for life and told he must serve at least 25 years in prison.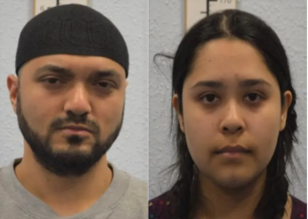 Mohiussunnath Chowdhury, 28, was convicted in February after trying to attend a firearms training school, having a replica hand gun and two Japanese swords made out of wood. There were also incriminating messages between him and his sister Sneha Chowdhury, 25, where he told her about his intentions. She chose not to report him and will be sentenced for her role at a later date.
The prosecution told the court during Mohiussunnath Chowdhury's trial that he was inspired by al-Qaeda and Khalid Masood, who killed six people in an attack on Westminster Bridge and outside Parliament.
He discussed various targets with those he thought shared his violent outlook. These included the Pride parade in London and his goal was to cause indiscriminate slaughter using weapons he had set out to acquire.
At Woolwich Crown Court today (9 July) Chowdhury was given life with a minimum tariff of 25 years for the terror plot, three years for sharing a Daesh propaganda video and seven years for possessing a knife attack terror manual. The sentences will be served concurrently - meaning he will serve a total of at least 25 years.

Jenny Hopkins, from the CPS, said: "Mohiussunnath Chowdhury is a serious danger to the public and it is right that that this successful prosecution means he will serve a lengthy prison sentence.
"Inspired by previous murderous attacks and his warped ideology, Chowdhury wanted to cause indiscriminate death and mayhem on the streets of London using a firearm, a sword and even a van.
"Despite knowing that Chowdhury expected to die in any attack, his sister decided not to tell the police about the plot. Even when it involves family, we all have an obligation under the law to report any risk of terrorism to keep our country safe."
"The hard work of our prosecution team has resulted in a dangerous terrorist being taken off the streets."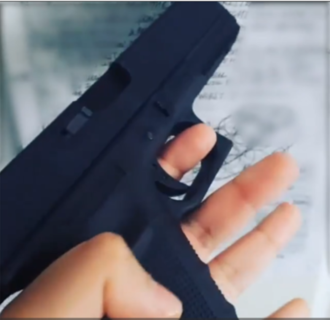 Mohiussunnath Chowdhury was released from prison in December 2018 after being found not guilty of planning another terrorist attack outside Buckingham Palace the year before. In January 2019, when he posted disturbing messages online and bought an imitation Glock firearm, counter terrorism police, with the assistance of the security services, began investigating him.
This included using undercover officers who Chowdhury befriended, and the recording of conversations. As part of the prosecution's case the jury also heard conversations that took place between Chowdhury and his sister.
Chowdhury used his sister's bank account to buy the 40 inch wooden swords.
When they were delivered to their family home in Luton, both used them to practise, with Mohiussunnath saying: "You attack first and then I attack first... This is how, how I would strike yeah if I was running up to a person... what I would do is I run up hold the blade like that and then I would stab it like tha".
On 20 June, Chowdhury told his sister that he was giving his notice in at work. When she asked why he said, "I'm doing another attack bruv..." When his sister replied that he was just feeling down he said, "No I'm serious bro it's about time now."
Notes to editors
Mohiussunnath Chowdhury (DOB: 18/05/1991) was found guilty of:

preparation of terrorist acts, contrary to section 5 (1) (a) of the Terrorism Act 2006;
dissemination of terrorist publications, contrary to section 2(1) of the terrorism act 2006; and
possession of a document or record of use to a terrorist, contrary to section 58 (1) (b) of the Terrorism Act 2000.

Sneha Chowdhury (DOB: 29/03/1994) was found guilty of one count of failing to disclose information about terrorism contrary to section 38B (2) Terrorism Act 2000. She was found not guilty of another count of failing to disclose information to the police. She will be sentenced at a later date
Both were arrested in July 2019 and their trial at Woolwich Crown Court began on 6 January 2020. They were found guilty of all counts on 10 February
Jenny Hopkins is head of the Special Crime and Counter Terrorism Division in the CPS.