Synagogue arsonist sectioned under Mental Health Act
A 52-year-old man who wrote songs calling for violence against Jewish people has been ordered to  be detained in a hospital for treatment after pleading guilty to torching Exeter synagogue whilst suffering a psychotic episode.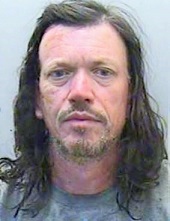 Tristan Morgan smashed a window of the men's toilet from the outside with a small axe, poured in petrol from a can and threw in a burning piece of paper. The resulting fireball knocked Morgan off his feet and burnt his forehead and hair.
A passer-by heard the explosion and saw Morgan walking to his van with a green petrol can before driving off. She flagged down a passing police car and gave officers the licence plate number.
Shortly afterwards when police arrived at his home in Exeter his first words were: "That didn't take long". The officers noticed that he smelt of petrol. His upper right arm was hot to the touch and Morgan said his hands were burning. They also noticed he was wet – Morgan confirmed he had thrown water over himself to cool his burns.
Morgan also told police, "Please tell me that synagogue is burning to the ground, if not, it's poor preparation". He was arrested and cautioned, to which he replied "Do you believe in race?".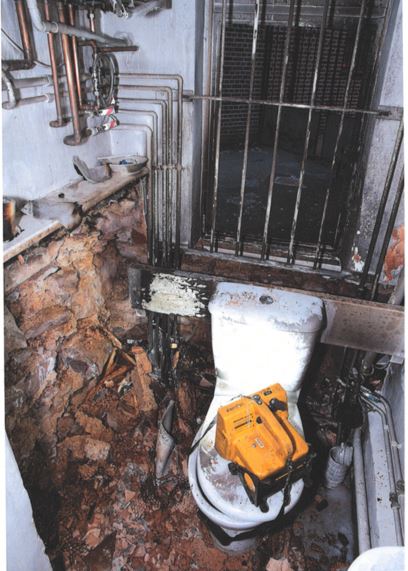 Firefighters later noted that given the severity of the fire it was lucky the boiler inside had not exploded otherwise it could have been an even more serious incident. The grade two listed building dating back to 1763 is the third oldest synagogue in Britain. The cost of repairs was £23,656.
The court heard expert psychiatric evidence explaining how Morgan had been suffering from psychosis at the time of the attack.  The experts also concluded that Morgan posed a high risk of further violence exacerbated by his use of alcohol and illegal drugs. In light of these conclusions the judge imposed a hospital order under the Mental Health Act along with a restriction order for the safety of the public.
Sue Hemming from the CPS said: "Tristan Morgan's violence was partly driven by his hatred of Jewish people which was clear from the library of extremist literature he had.
"The arson attack at Exeter synagogue meant it couldn't be used while repairs took place and left many of the congregation fearing for their future safety.
"He was suffering from a psychiatric disorder at the time but remains a danger so it's right that he gets the treatment he needs at a hospital and the public is kept safe."
While Morgan was being treated in hospital the police searched his home and van. In total they found 24 knives including a sword, hunting knife and the axe he used. His internet search history included the opening times for the synagogue which the CPS said showed he knew it would be closed on the night of the attack on Saturday 21 July last year.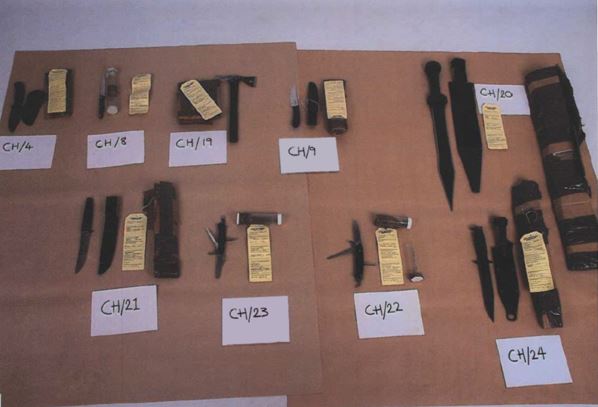 His laptops, mobile phone and storage devices contained anti-Semitic and neo-Nazi material, as well as data showing his hatred for people who were not white. One document was a 340-page terrorist manual aimed at white supremacists to prepare them for a "race war". There were sections recommending targeting synagogues and advice about arson attacks. Other documents promoted Holocaust denial, "ethnic cleansing" and supposed Jewish global power. He pleaded guilty at an earlier hearing to possessing material likely to be of use to a terrorist.
Morgan also pleaded guilty to encouraging terrorism by composing a song called "White Man" and sharing it online. The song calls on white people to fight and kill racial enemies.
Notes to editors
Tristan Morgan (DOB 18/4/1967) pleaded guilty to: arson with intent to endanger life, encouragement of terrorism, and collection of information for terrorist purposes.
He was given a hospital order and a restriction order under sections 37 and 41 of the Mental Health Act 1983. A restriction order restricts the ability of the responsible clinician to authorise the patient's leave from hospital, their transfer to another hospital or discharge to community care, without the approval of the Secretary of State.
The maximum sentence for an offence of arson reckless as to the endangerment of life is life imprisonment. Collection of terrorist information carries a maximum sentence of 10 years' and encouragement of terrorism carries a maximum penalty of seven years' imprisonment.
Sue Hemming is Director of Legal Services at the CPS.