Police officer guilty of membership of banned group and terrorism offences
A probationary police officer has been convicted of being a member of a banned far-right organisation and possessing documents that could have been of use to a terrorist.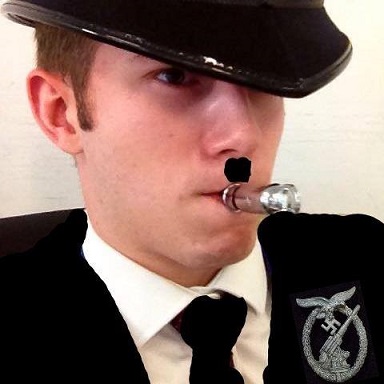 Benjamin Hannam, 22, was also found guilty at the Old Bailey of lying about his membership of National Action on his job application and police vetting forms so he could get a job as a PC with the Metropolitan Police.
Jenny Hopkins, from the CPS, said: "Benjamin Hannam would not have got a job as a probationary police constable if he'd told the truth about his membership of a banned far-right group.
"His lies have caught up with him and he's been exposed as an individual with deeply racists beliefs who also possessed extremist publications of use to a terrorist."
National Action was proscribed in the UK by the Home Office in December 2016. It was a neo-Nazi organisation that espoused homophobia, antisemitism, and racism and promoted violence and inter-racial hatred. Hannam said he had never been a member.
But before it was banned, he was posting comments about National Action on an online message board. In April 2016, when another user showed interested in the group, Hannam wrote "always good for more people to join, means we can arrange more stuff which is just more fun for everybody!". The prosecution said this showed that he was not just a member but sought to recruit others. There was also evidence from his notebook that he had attended National Action meetings in London and Liverpool in 2016.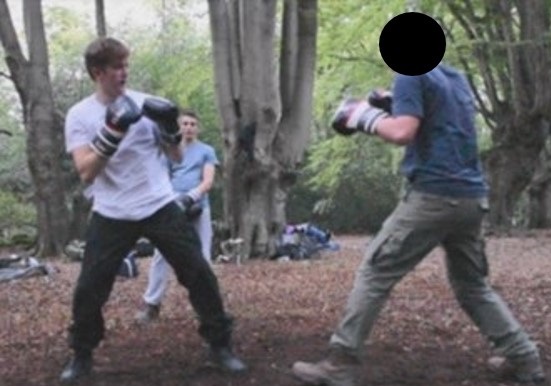 After the ban he attended a meeting in a pub in Swindon in January 2017. The prosecution used CCTV images, travel and financial transactions to confirm he was there. Others attending included some who would later be convicted of membership of National Action and terrorism-related offences. A few months later, Hannam would attend an outdoor boxing session for members of National Action held in a woodland. He was seen in video footage of the event.
He would go on to attend another event in May 2017 during which he spray painted "NS131" - an alias for National Action - onto a storm drain on the outskirts of Swindon.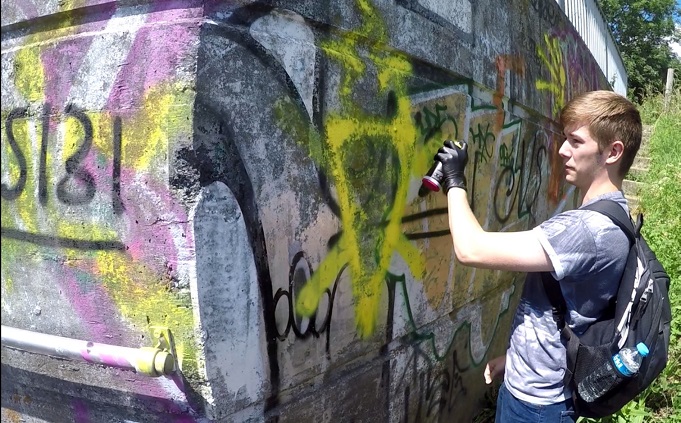 The publications found on a USB stick were a manual on how to use a knife to seriously injure or kill someone and a document written by Anders Breivik, a right-wing extremist who carried out terrorist attacks in Norway in 2011 that left 77 people dead.
Hannam also pleaded guilty to possessing a prohibited image of a child and will sentenced for all the offences at a later date.
Notes to editors
The trial began on 8 March, Benjamin Hannam (DOB 22/07/1998) was found guilty of:

Membership of a proscribed organisation, namely National Action, contrary to section 11 of the Terrorism Act 2000
Two counts of possessing information of a kind likely to be useful to a person committing or preparing an act of terrorism, contrary to section 58 of the Terrorism Act 2000
Two counts of dishonestly making false representations, intending to make gain for himself, contrary to section 1 and 2 of the Fraud Act 2006 
He pleaded guilty to one count of possessing  a prohibited image of a child, contrary to section 62 of the Coroners and Justice Act 2009

Jenny Hopkins is the Head of the Special Crime and Counter Terrorism Division of the CPS.