Man jailed after he was caught with loaded gun
A man caught with a loaded revolver has been convicted after a prosecution by the CPS.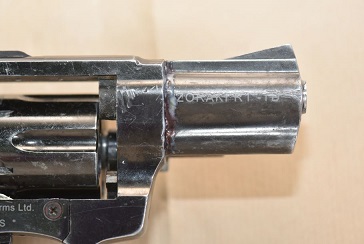 Richard Hamper, 32, was caught with a gun loaded with six live blank cartridges when he was stopped by National Crime Agency officers in Coventry on 19 July 2019 on the way to work.
He was asked: "Is it a live firer?" and he nodded.
Searches of his home in Rosemary Close, Coventry, and another address found cannabis, and shoe boxes with air weapons and a box of blank ammunition.
The revolver was blank firing but had been converted so it could fire live ammunition.
Hamper pleaded guilty at an earlier hearing to possession of cannabis.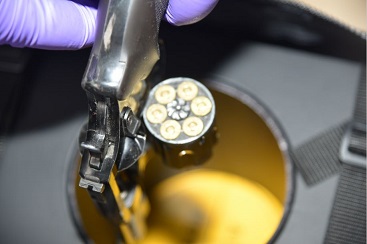 When he appeared at Birmingham Crown Court he admitted possession of a prohibited weapon, namely a converted revolver with a barrel less than 30 centimetres in length.
He was sentenced today (7 November) to a five-year prison sentence.
Diane MacKriel, for the CPS, said: "Richard Hamper carrying a gun and bullets was clearly a danger.
"After his arrest, we worked quickly to make a charging decision and bring Hamper to court the next day resulting in these guilty pleas.
"In this case it was important to ensure the court had the power to sentence Hamper on the correct basis, taking into account his motive for having the gun, and his previous conviction for possession of a prohibited firearm in 2009.
"The CPS works closely with law enforcement colleagues to combat and successfully prosecute those who possess firearms.
"We support investigators from the earliest stage of an investigation so that strong and robust criminal cases can be presented at court in order that those who use firearms are brought to justice."
Notes to editors
Diane MacKriel is a Specialist Prosecutor in the CPS Organised Crime Division
Richard Hamper (DOB: 28/02/1987), of Tile Hill, Coventry, admitted possession of a prohibited weapon.