IRA sympathiser jailed for having terror manuals
An IRA sympathiser who was found with a number of violent manuals including one entitled, "Poor Man's James Bond", has been jailed for more than three years today (7 December).
Christopher Partington, 33, pleaded guilty at an earlier hearing at Manchester Crown Court to having six different publications that could have been of use to anyone plotting a terror attack and illegally having shotgun cartridges.
The "Poor Man's James Bond" was a 479-page manual that included advice on do-it-yourself explosives, associated electronics, how to make automatic weapons, unarmed combat and poisons. It included detailed illustrations.
He also pleaded guilty to being in unlawful possession of two shotgun cartridges which were found in his caravan. An earlier conviction meant he could not lawfully have such items for five years after his release from prison for an earlier offence.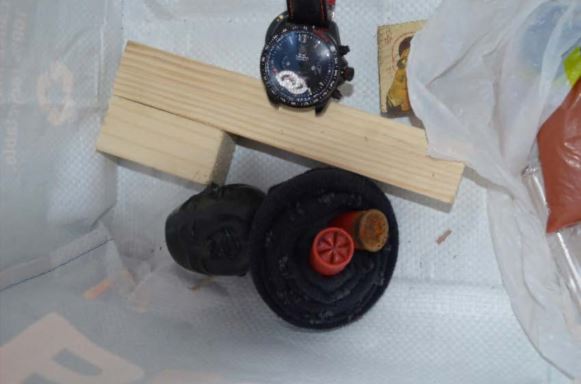 Jenny Hopkins from the CPS said: "Christopher Partington claimed to be someone with an interest in IRA history who came across these terrorist manuals by accident and was curious about their contents.
"Under the law that is not a reasonable excuse and he pleaded guilty.
"This case is a warning to those who download material from the internet that may be of use to terrorists. They could be breaking the law just by having it and be sentenced to imprisonment like Christopher Partington."
The electronic copies of the six documents were found by police on Partington's mobile phone which they recovered from an address linked to him in Manchester. The documents included step-by-step advice on how to construct homemade bombs, gunpowder, rockets, fuses, detonators and booby-traps.
The prosecution's case was that, based on comments he made to various criminal justice bodies, Partington was a historic supporter of the IRA.
Partington admitted to collecting and reading all the documents but claimed in a police interview he came across them by accident and was "just curious". He denied being a terrorist or a member of the IRA.
Notes to editors
Christopher Partington (DOB: 25/01/1985) pleaded guilty to six counts of collection of information, contrary to section 58(1)(a) of the Terrorism Act 2000 and one count of possession of firearms by a person previously convicted of crime, contrary to section 21(2) of the Firearms Act 1968. He pleaded guilty at Manchester Crown Court on 2 October and was sentenced to three years and two months in prison today.
Jenny Hopkins is the head of the Special Crime and Counter Terrorism Division in the CPS.